Latest News
All the latest news about Viking Yachts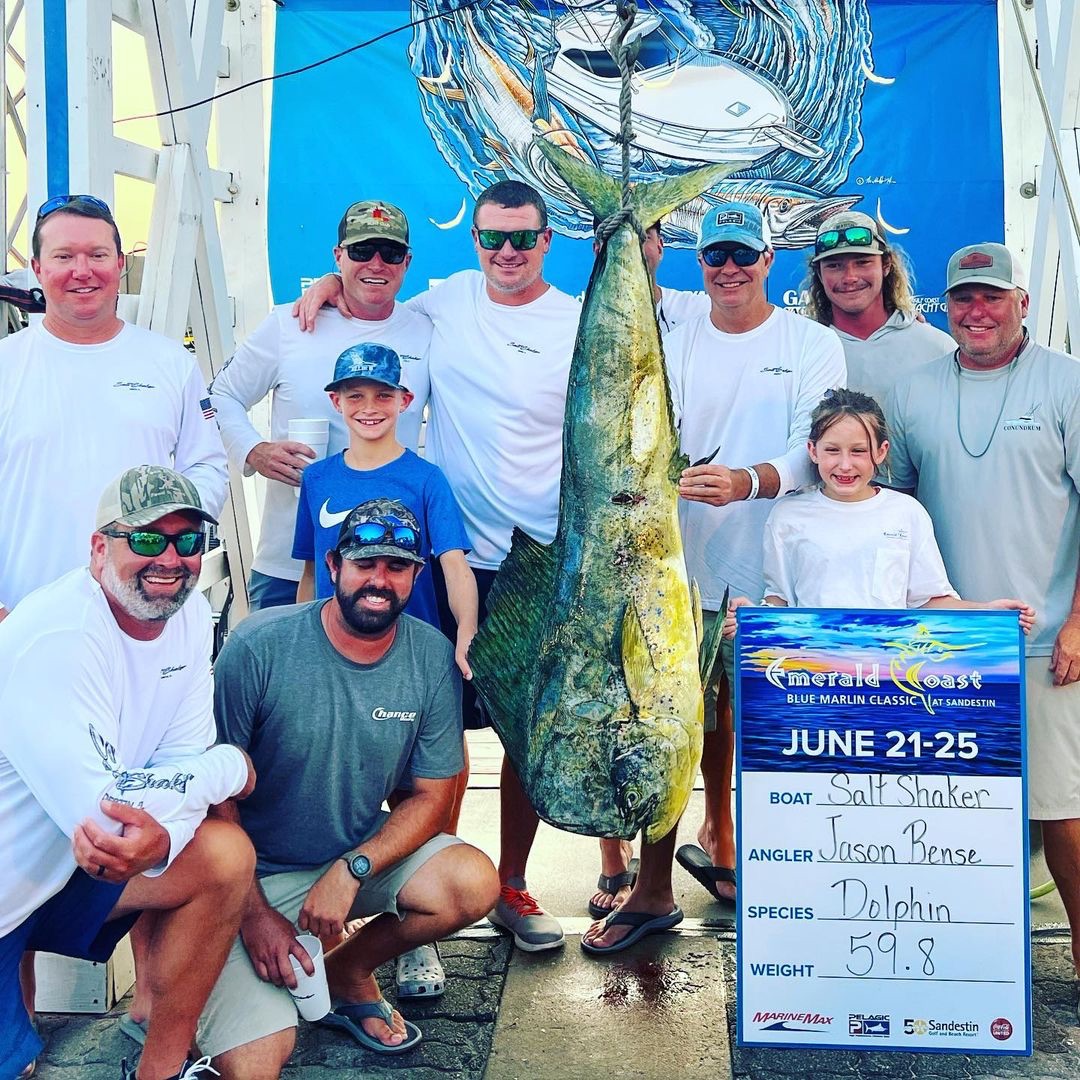 The 4th annual Mongo Offshore Challenge is in full swing. The Gulf Division is dominated by Vikings – but there's still plenty of time to see new names on the leaderboard as the tournament runs till September 30. See current standings below.

Blue Marlin
1st Salt Shaker – Viking 58 – 723.7 pounds
2nd Reel Blues – Viking 64 – 657 pounds
3rd Reel Fire – Viking 76 – 580 pounds

Mahi
1st Salt Shaker – Viking 58 – 59.8 pounds
2nd Fins – Viking 62 – 53.4 pounds
Tuna
2nd Reel Fire – Viking 76 – 203.9 pounds
3rd Gunnslinger – Viking 72 – 191.8 pounds

The Mongo is a unique tournament that covers three regions – East Coast, Gulf Coast and Hawaii. Teams compete as often as desired for five-months with weights collected from a network of official weigh stations and approved big game tournaments. This event is challenging because the minimum size limits are set high, for example a blue marlin must be a minimum of 118". This makes the weighed fish humongous.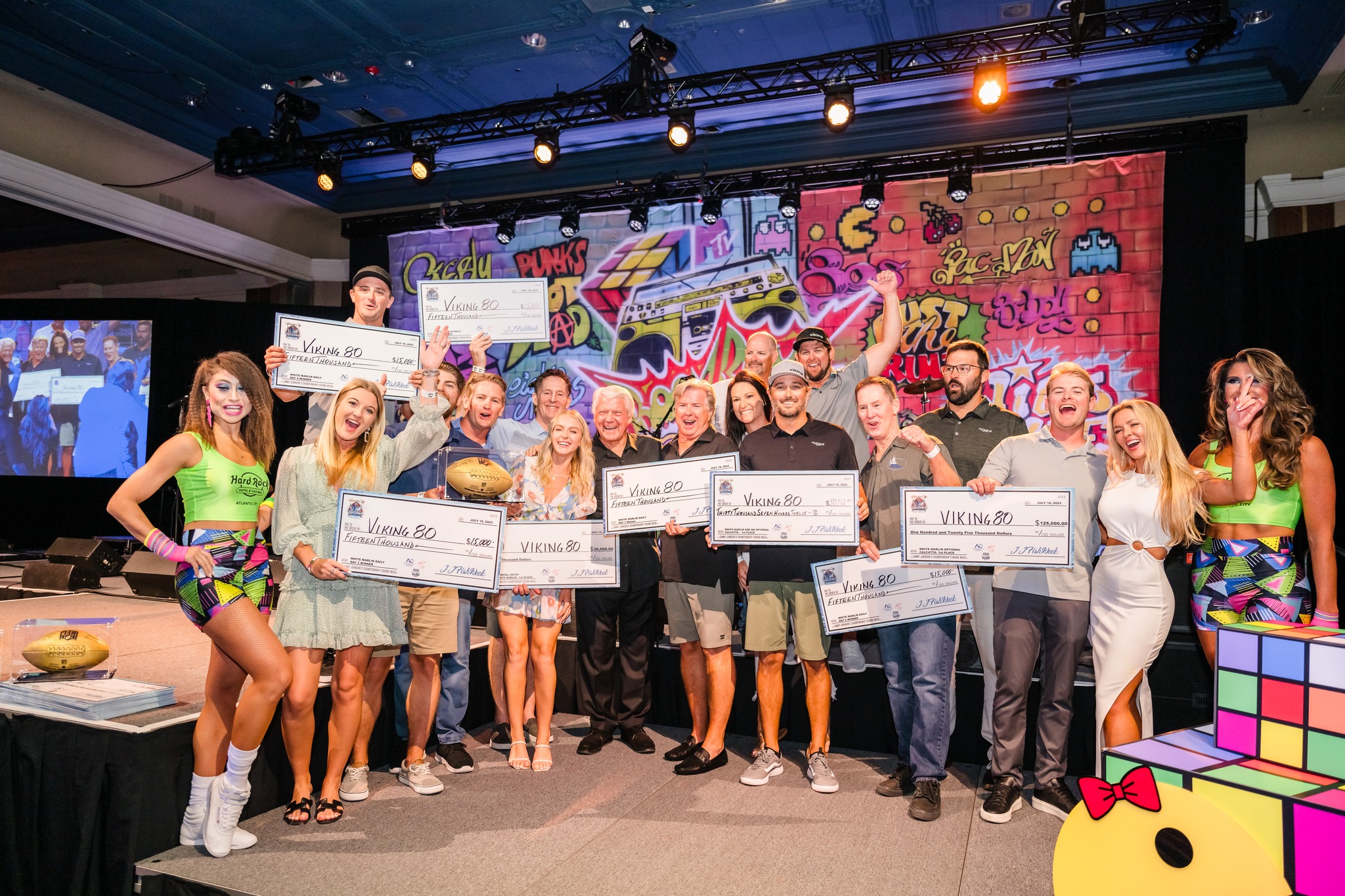 We had some wild days in our own backyard as Jimmy Johnson's Atlantic City Quest for the Ring Championship Fishing Week drew 80 battlewagons to the shore resort. Winning the White Marlin category was the Viking 80 demo. Captain Sean Dooley put Thomas "Smalls" Gamany on the 72.25-inch fish that weighed 69.8-pounds – more than five pounds heavier than last years' winning white.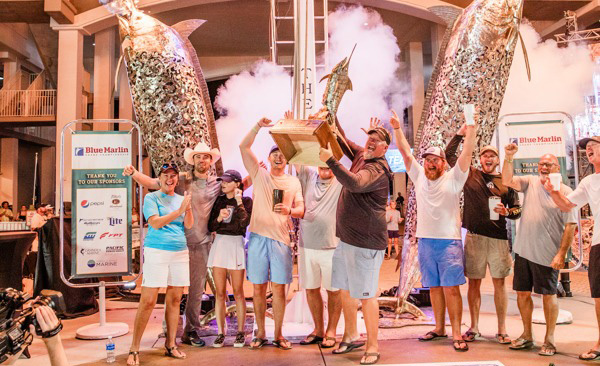 Marlin tournament season in the Gulf of Mexico means big fish and a serious adrenaline rush, and nowhere is that feeling more apparent than in the esteemed Gulf Coast Triple Crown Championship Series.

This year's grand champ is the crew on the recently delivered Viking 72 Team Supreme. The team hit their stride at the Mississippi Gulf Coast Billfish Classic and never looked back. Allen Krake released two blue marlin and Allen Krake Jr. a single to put the team on the leaderboard. The blues earned Team Supreme a 3rd Place Release title.

Allen was back at it with a pair of blue releases, while Alex Krake added one at the Emerald Coast Blue Marlin Classic. Then, at the final event in the series, the Blue Marlin Grand Championship, Alex released five blue marlin and boated a 113-inch blue in just nine hours of fishing. And he added another the following day. This incredible feat propelled the team to 1st Place Release Boat and clinched the Gulf Coast Triple Crown Championship for Team Supreme.

"I'm so happy for my Pops," said Allen Jr. "This was a dream for him since we started fishing the circuit. It was a team effort all season, and we came together and fought till the last blue marlin was tagged!"

The Krake family and Captain Chase Lake have had an outstanding season with their new boat. "What an outstanding season for Team Supreme with their new boat," said Carmine Galati of Galati Yacht Sales. "It's awesome to see a great team at work, especially father and son fishing together – both great anglers. Team Supreme is a first-class operation."

Briar Patch, a Viking 68, claimed 3rd Place in the Triple Crown standings. At the Orange Beach Billfish Classic, they were the only team in the 42-boat fleet to release three blue marlin – winning the Release category. During the Mississippi Gulf Coast Billfish Classic captain Corey Hurst put Mitchell Rielley on a 544.2-pound 4th Place Blue Marlin – and the team released a blue at the Emerald Coast Billfish Classic.

The Gulf Coast Triple Crown Championship consists of four billfish tournaments in which teams accumulate points. The tourneys include the Orange Beach Billfish Classic, the Mississippi Gulf Coast Billfish Classic, the Emerald Coast Blue Marlin Classic and the Blue Marlin Grand Championship.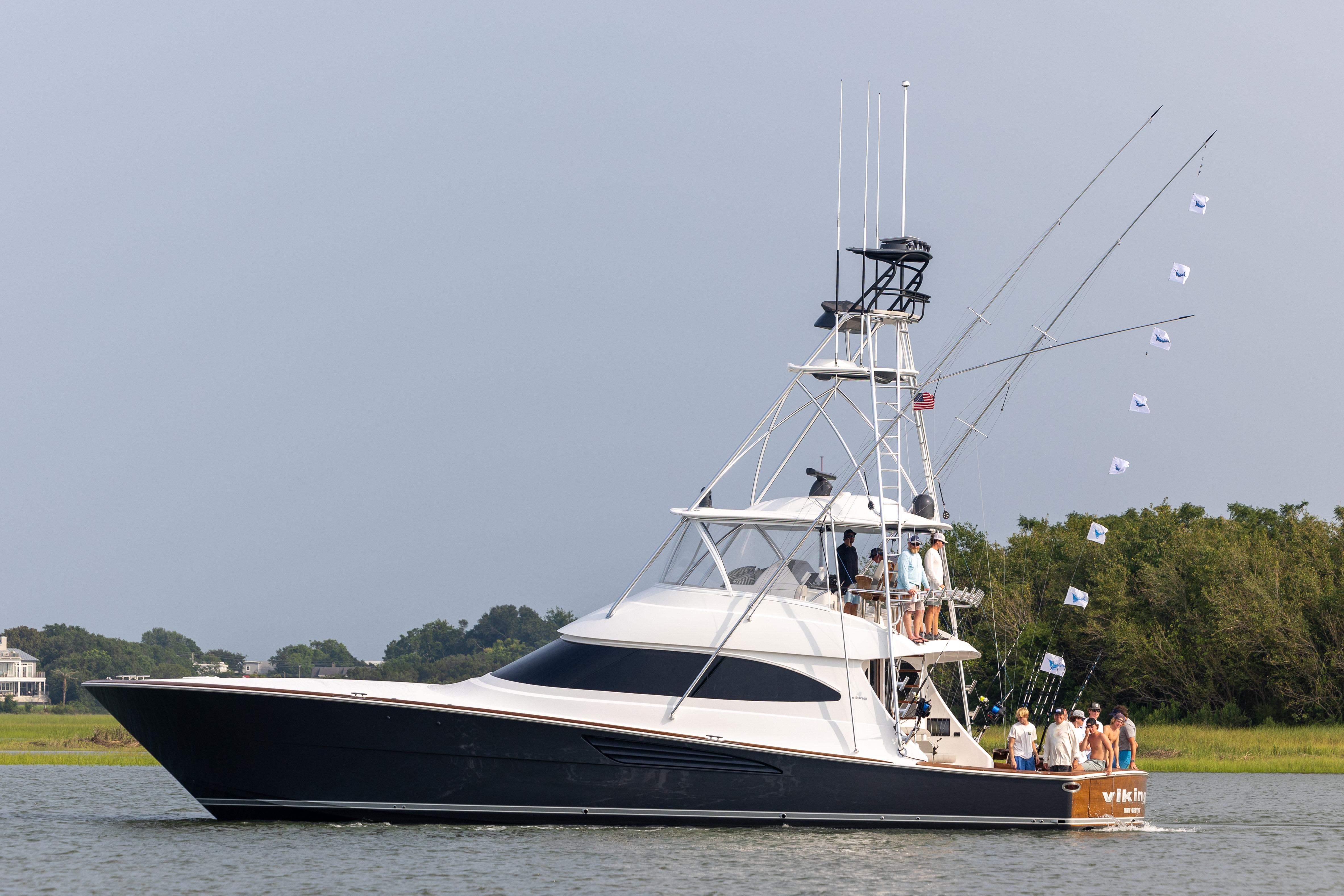 Our Demo team is firing on all cylinders. The Viking 64 with captain Sean Dooley at the helm broke the one-day South Carolina state record with five blues in one day – but it didn't stop there. They released a total of 26 sails and seven blues in four days of fishing. Keep it going guys! We have two demos running this summer. The Viking 80 is getting her final touches here in New Gretna and will soon be off to fish Jimmy Johnson's Atlantic City "Quest for the Ring" Championship, July 16-23.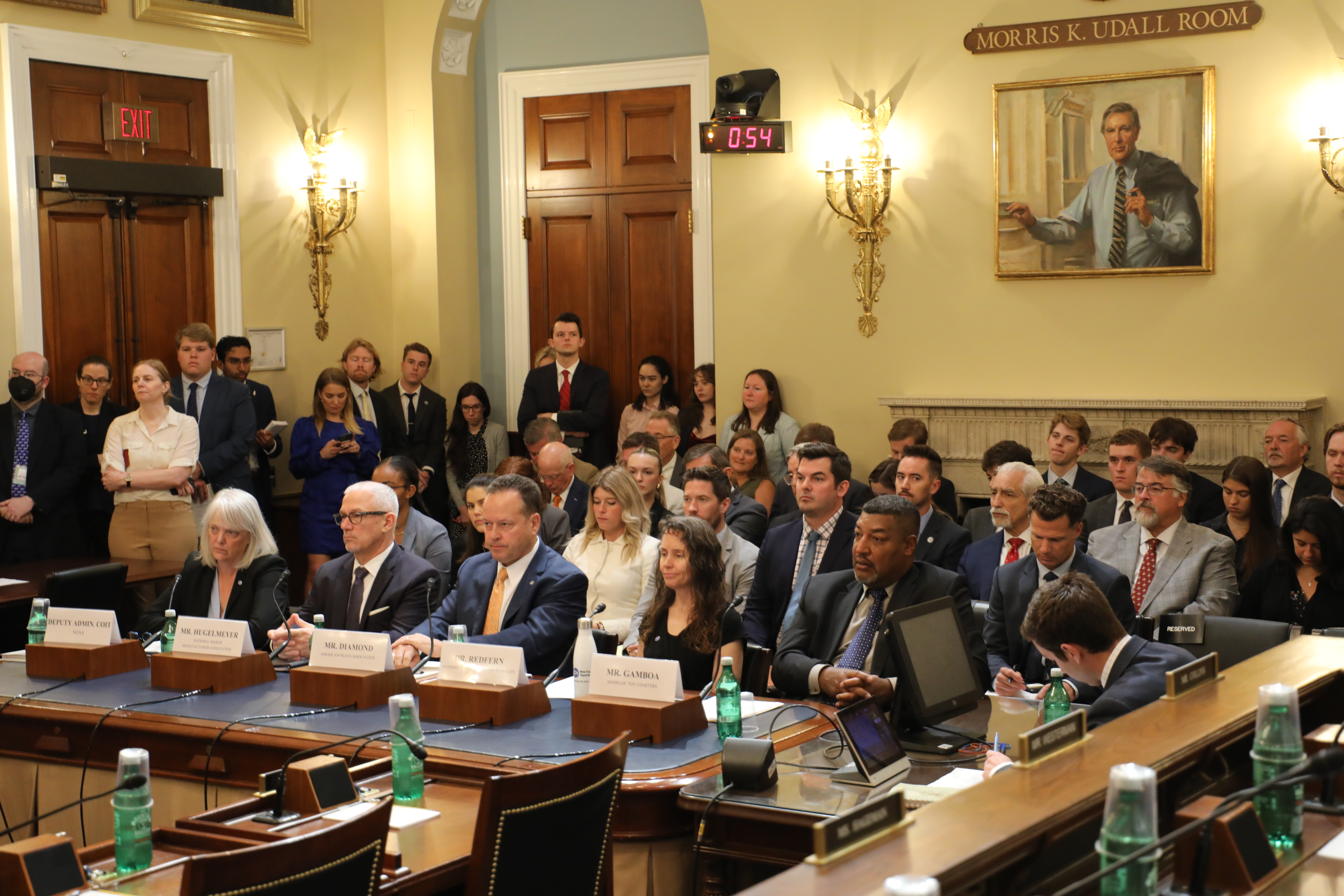 More Progress Against the 10-Knot Restriction
The boating and fishing community continues to gain momentum to halt the federal government's proposed 10-knot restriction along the Eastern Seaboard. At a House National Resources subcommittee oversight hearing last week, three key witnesses from the affected industries made strong arguments against the dangerous and misguided speed limit, which would extend from Massachusetts to Florida for seven months annually and up to 100 miles offshore for boats 35 feet and larger.

Viking was instrumental in facilitating the testimony of long-time New Jersey charterboat captain Fred Gamboa. "Boats over 35 feet would essentially be unusable for approximately seven months of the year," Fred told the subcommittee. "I simply can't cover the ground to access the targeted fisheries when limited to 10 knots. This would amount to the loss of no less than 70 trips with an estimated economic cost of $140,000." Fred, who operates out of Point Pleasant, has been a longtime friend of Viking and active participant in fisheries management issues, also emphasized the devastating safety, privacy and public access impacts of the rule, which "demand thoughtful evaluation and exploration of alternative approaches."

"All of the witnesses did an excellent job of delivering balanced, reasonable statements and solutions," says Viking Director of Government Affairs and Sustainability John DePersenaire, who attended the three-hour hearing. "Fred played a major role in not only elevating our message to another level but also gaining bipartisan support."

The hearing shined light on the many glaring inaccuracies and false assumptions NOAA made when putting forth its proposed rule changes.

Frank Hugelmeyer, the President of the National Marine Manufacturers Association, also made a huge impact: "Recreational boaters and anglers are longtime conservationists who share the goal of protecting the North Atlantic right whale and our ocean ecosystems. We're committed to investing in technologies that do just that. Marine mammal protection, economic prosperity and access to our cherished waters can coexist. It's a false choice to make Americans choose one over the other."

Two other positive developments coincided with the hearing. A new bipartisan act from U.S. Senators Joe Manchin (D-WV) and John Boozman (R-AR) was introduced; the bill aims to prohibit NOAA from issuing the 10-knot rule until technological solutions can help better track the whales and avoid strikes. "As Co-chair of the Congressional Sportsmen's Caucus and as an avid sportsman myself, I know firsthand how important our fishing culture is to who we are, whether that's on our trout streams in West Virginia or coastal fishing along the Eastern Seaboard," said Senator Manchin. "I'm proud to introduce the bipartisan Protecting Whales, Human Safety and the Economy Act of 2023."

'It's a big win for us," John says of the Manchin/Boozman legislation. Another positive development is NOAA has agreed to assign a liaison to the Whale and Vessel Safety Taskforce (WAVS). Viking initiated the formation of this panel of experts committed to finding technology-based solutions to track and protect marine mammals, particularly the right whale.

Jon Hare, Science and Research Director for the Northeast Fisheries Science Center, will join WAVS immediately. "Jon represents the laying of the groundwork for the public-private partnership between recreational boating and fishing and NOAA," says John DePersenaire. "This is critical for our success."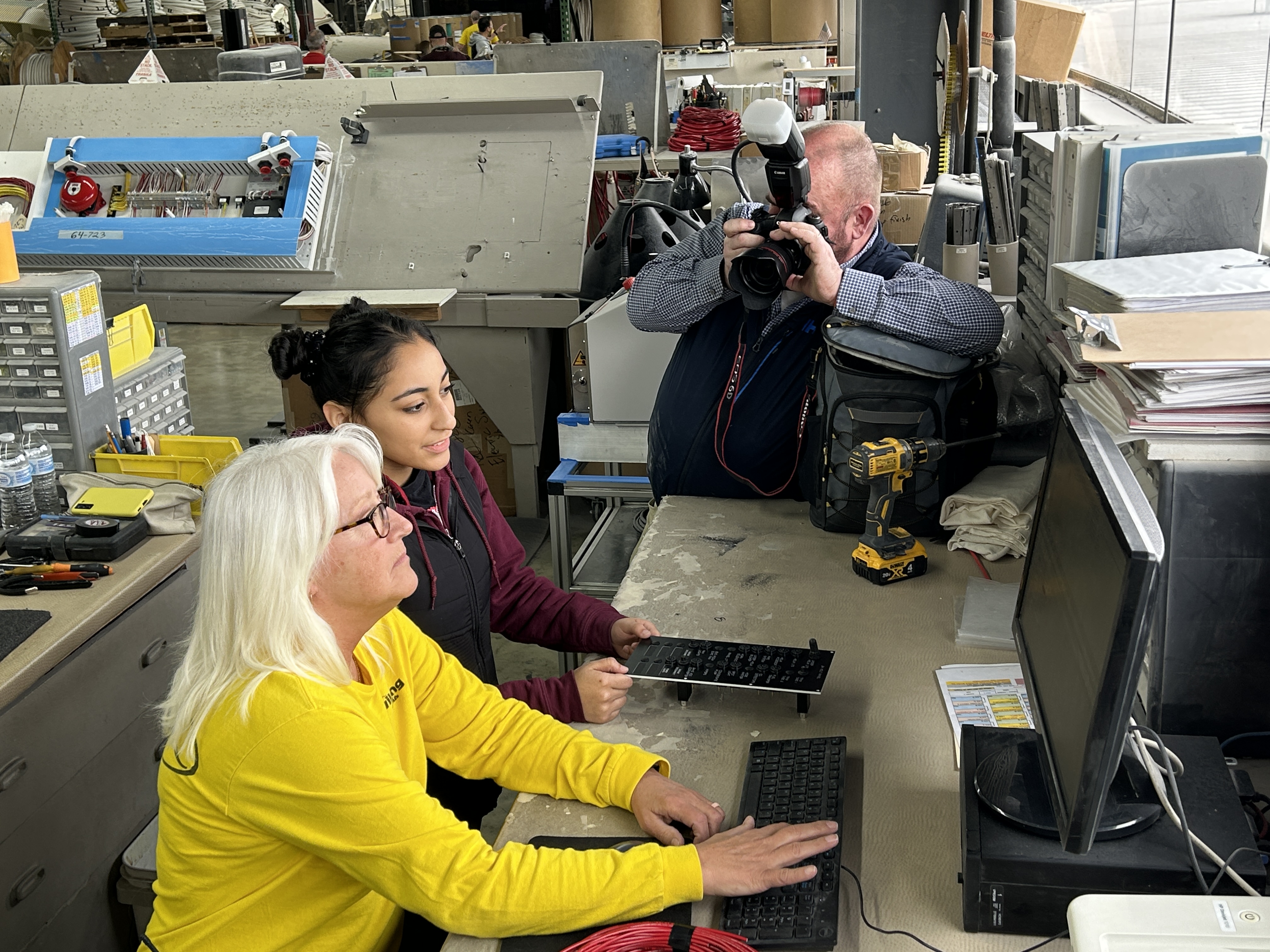 Gary Reich, editor-in-chief of Soundings Trade Only, recently spent time at the Viking manufacturing plant speaking with women boatbuilders for an upcoming article. Women have always had a strong presence in Viking's workforce. The COVID crisis saw an increase in the female population since women who were in the hospitality industry lost jobs – but still wanted to work. Viking's Human Resources Department appealed to those women to "Come join our team, we will teach you a skill and provide a career."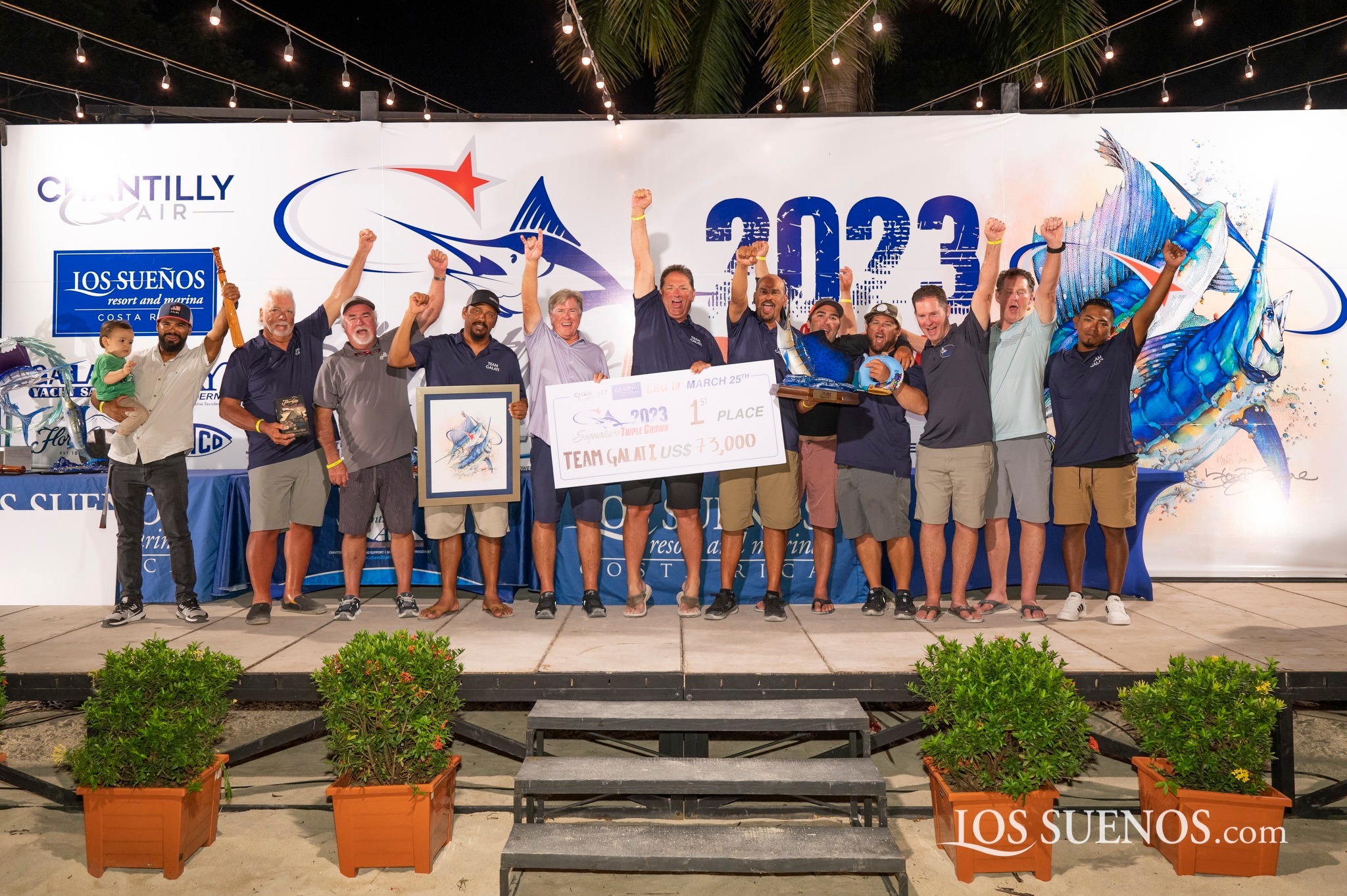 Congratulations to Team Galati on their unprecedented third Triple Crown win! "We won it all on the last day– incredible!, " said angler Pat Healey. "It's truly amazing what we've been able to accomplish these past few years, especially considering the outstanding competition."

"We have a new boat every season and we learn how to fish it. Since 2014 this team has been on stage an incredible 13 times. This feat is due to the amazing anglers, crew and of course, our captain Tony Carrizosa," added Pat.

The team won the 2020 series and then in 2021, the team was named back-to-back champs of the three-leg series. And they've returned to the Winner's Circle for the 2023 season! For the 2022 Series, Carlos Pellas and the team on his Viking 72 Rum Runner captured the crown. That's four years in a row a Viking has held the coveted honor. Read on for a run-down of this season's excitement.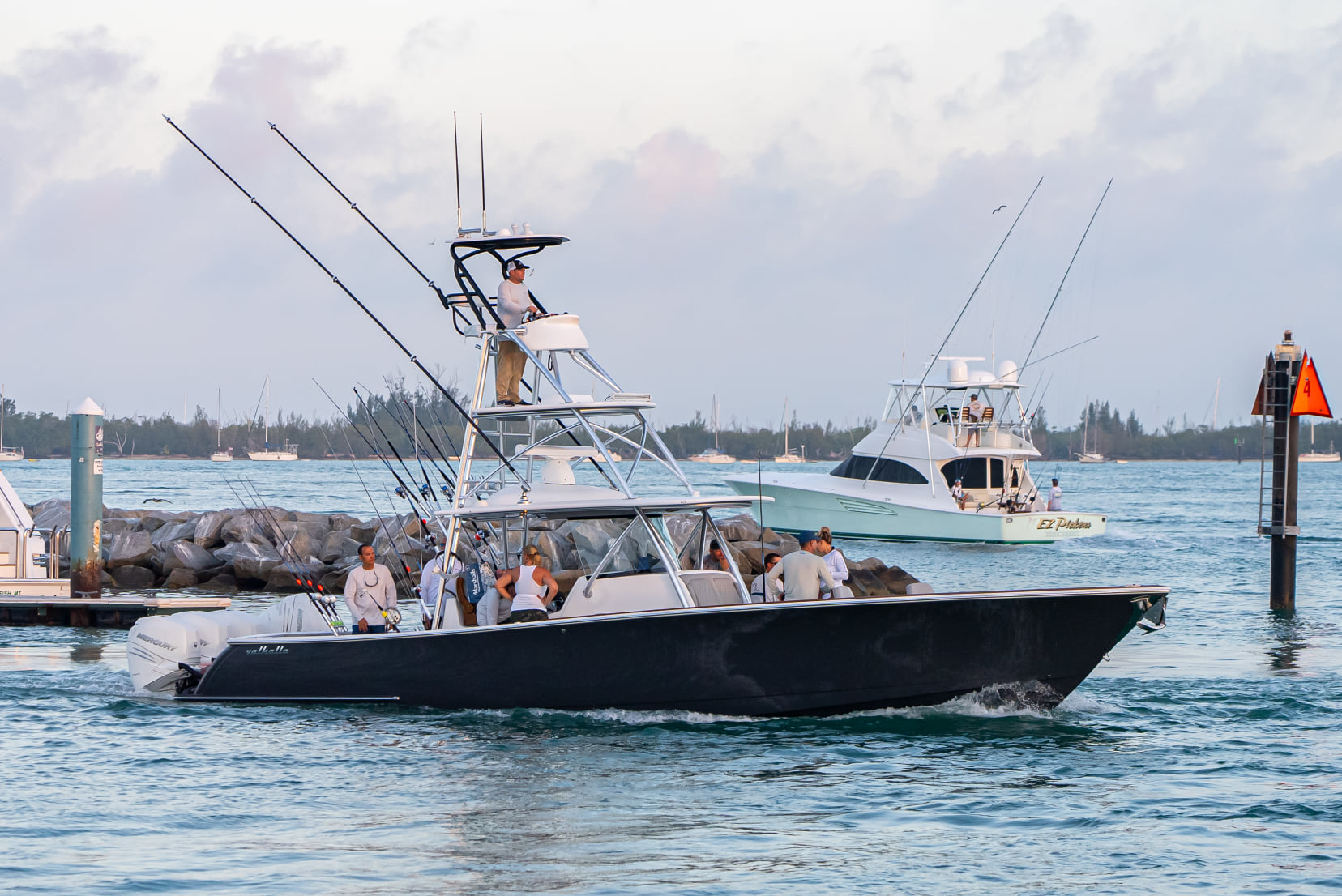 Viking Key West Challenge
Just a month away! The Viking Key West Challenge (VKWC), presented by Christi Insurance and Travelers, is almost here. The 50+ boat fleet is ready for fishing, fun and family at this southern-most event. And the VKWC team is excited to welcome Spot Zero back as the Weigh Station sponsor. Download the Reel Time scoring app to follow all the Conch Republic fishing action. And if you haven't sent in your registration, please do so at your earliest convenience. Email marketing@vikingyachts.com with any questions.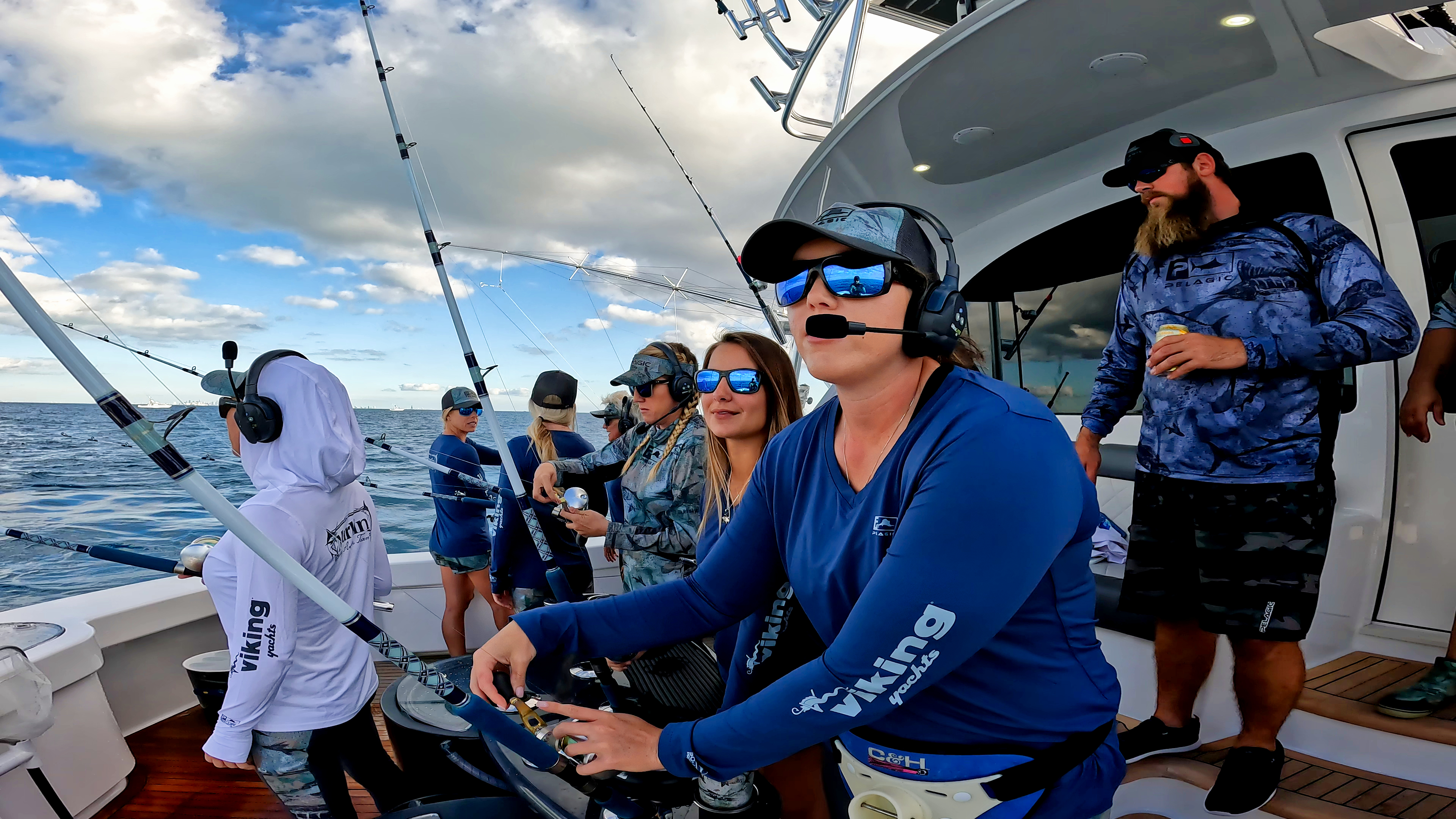 The Viking Yacht Company and Marlin magazine, along with other industry leaders, created a team of female anglers to compete in the 2023 Quest for the Crest sailfish tournament series. The goal of Marlin's Lady Angler team is to help create more awareness of female anglers in competitive fishing tournaments. This team consists of women spanning all skill levels. Although each is not only a passionate angler, but several are also prominent members of the marine industry as well, ranging from boatbuilding and sales to tournament directors and pro staff members. We are particularly proud of team member Shelby Callison. Shelby is the Sales Coordinator and Office Manager for Valhalla Boat Sales in the Riviera Beach, Florida headquarters – and knows her way around a cockpit. She was this year's Top Lady Angler at the Buccaneer Cup Sailfish Tournament and was recently named The Billfish Foundation's 2022 Top Tagging Lady Angler in South Florida.

"It's an absolute blast to be a part of an all-female team," says Shelby. "We all go out with the same goal – catch fish and have fun. And our sponsors have been amazing. Viking Yachts, Marlin magazine, Pelagic Gear and Bucked Up Energy have supported us with the best of everything."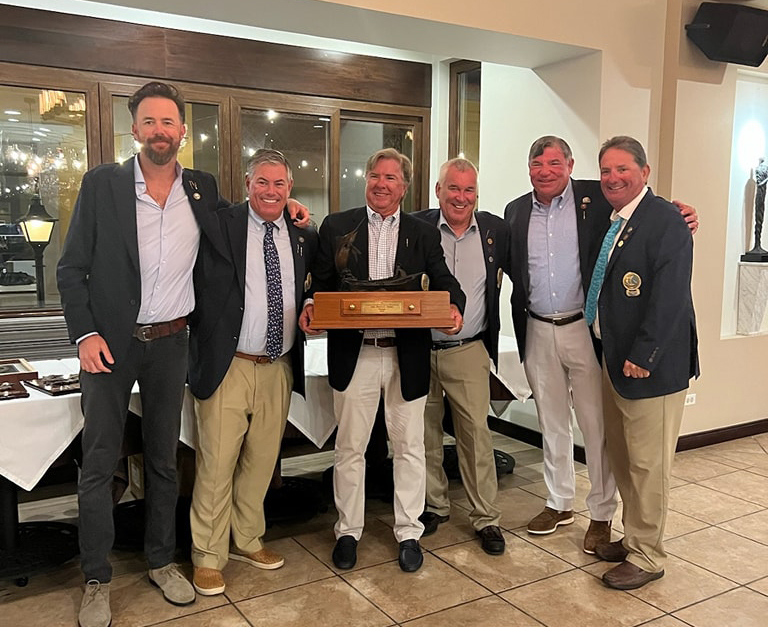 The first release of the prestigious 60th annual International Masters Angling Tournament was a precursor of things to come for our own Pat Healey as he released a sailfish with a fight time of just three minutes and 15 seconds. After three wild days of fishing, Pat was presented the 2023 Master Angler John Rybovich Award. Pat, Viking CEO and President, also scored the most fish on time. His 12 releases earned him a hat trick as he won The Masters back to back in 2011 and 2012. Pat now has his eyes set on Chase Offield (Valhalla 37 owner) who has won the event an incredible four times.

Karen Comstock, owner of the Viking 72 Drag 'n Fish, was awarded Third High Angler honors, a Masters first for a lady angler. The Second High Boat went to the Viking 64 Team Galati captained by Tony Carrizosa and Third High Boat was the Viking 58 Dealers Choice with captain Scotty Jones. Dale Creamer, owner of the Viking 72 Ditch Digger, released what is thought to be the first black marlin of The Masters.

"This was my freshman year fishing The Masters," said JC Gonzalez, owner of the Viking 55 Pura Vida. "The fishing was great and the boats and crews were amazing. The trophy was meeting some of the most professional, humble and amazing people my wife and I have ever met. I can't explain how grateful I am to be invited to fish this wonderful tournament."

The Masters, fished this year in Los Suenos, Costa Rica, is the ultimate test of an angler's skills. Fought in dead boat conditions, the captain is only permitted to turn the boat to maintain the angler's proper fishing position. Competitors are rewarded points for their fish if released in less than 10 minutes, while a broken line is penalized with deducted points. Each competitor fishes on a different boat with a new captain each day.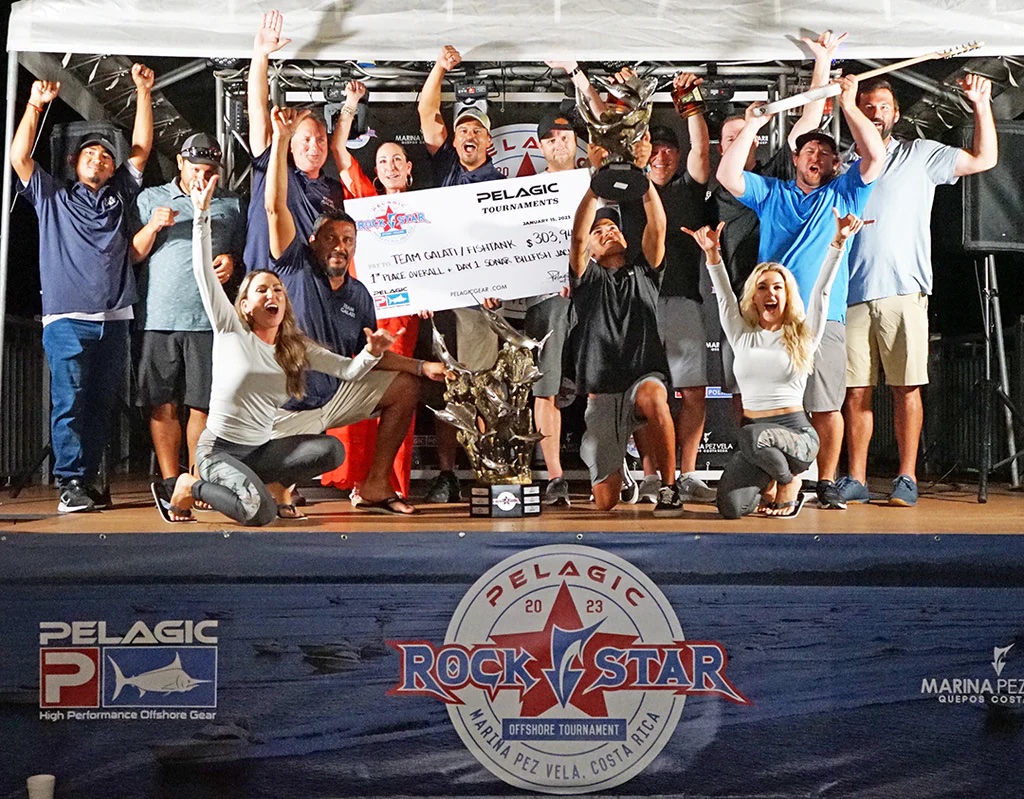 When the Fish Tank crew received an invitation to fish the exclusive Pelagic Rockstar Offshore Tournament but had no boat since their Viking 64 is in production, Team Galati stepped in with their demo – a loaded Viking 64 built to raise fish.

Working together, Team Galati and Team Fish Tank came out on top with 42 sailfish to win the Billfish Release division and Champion Trophy. Carmine Galati and Thomas "Smalls" Garmany each released 11 sailfish, Laura Jessen released nine, Drew McDowell released five and Chris Jessen and Joe West each released three. The helm was manned by Tony Carrizosa and Ben Horning.

Wine Time, a Viking 58, claimed 2nd Place in the Tuna division with Mark Doyle and Brian Bueso each weighing a fish. Fishing on the Viking 55 Pura Vida, Mike Braccia and Evan Alonso each hooked up to win the Dorado division. Lisa McGlone was the 3rd Place Lady Angler with 12 releases on the Viking 62 Gringo Honeymoon.

The 7th annual Pelagic Rockstar Offshore Tournament made Costa Rican and Central American sportfishing history two years running. With a record setting 94 teams and 553 anglers releasing 1,131 billfish for more than $1.3 million in prize money, the Pelagic Rockstar solidified its place in tournament fishing history as the largest and richest fishing competition in Central America.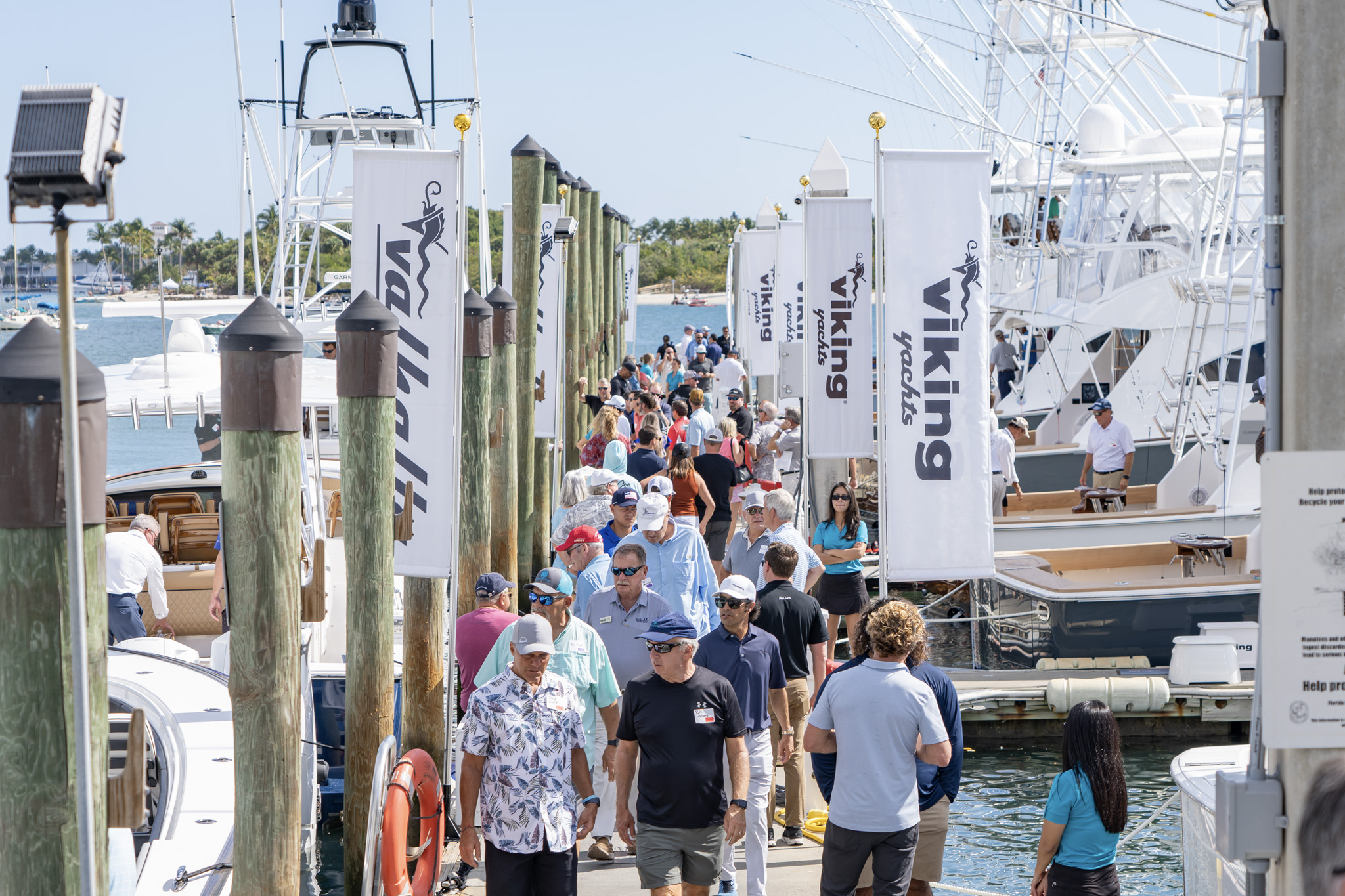 With strong attendance, brisk sales activity and the debut of our two new flagships – the Viking 90 and Valhalla 55 – the 2023 VIP Boat Show was a smashing success.

"It was incredible," said Viking President and CEO Pat Healey. "On the first day, Friday, we had our highest-ever turnout in the history of the 27-year event. And we had a good showing on Saturday, too, even though the weather didn't cooperate." Seven Vikings and the same number of Valhallas were sold, with several other deals in the works. The fact that the Viking Yacht Company debuted not one but two flagships made the two-day event epic in itself. "These boats are bad-ass," said Pat in his kick-off speech to dealers and vendors. "The Viking 90 and V-55 will not only become the leaders in their class, but they're also going to dominate their classes. They're that good." Pat also took the opportunity to thank our dealers and vendors for helping make the VIP a truly unique marine exhibition. "We thank you for all your support," said Pat. "You are the best."

The V-55 and Viking 90 stole the spotlight with non-stop sea trials and dockside walk-throughs. Hull No. 1 of the 90 is a striking Kingston Grey Sky Bridge model with six staterooms, seven heads and jaw-dropping faux teak mezzanine and upper aft deck.The V-55 features a Haze Grey gelcoat, a custom Palm Beach Towers gap tower with carbon fiber outriggers and quad Mercury V12 600s.

In addition to the flagships, a full fleet of Vikings and Valhallas were on display and available for sea trials. The lineup included Vikings from 46 to 90 feet and Valhallas from 33 to 55 feet. Our VIP allows dealers and owners to spend plenty of time together on the boats in a relaxed stress-free setting.In addition to the flagships, a full fleet of Vikings and Valhallas were on display and available for sea trials. The lineup included Vikings from 46 to 90 feet and Valhallas from 33 to 55 feet. Our VIP allows dealers and owners to spend plenty of time together on the boats in a relaxed stress-free setting.

Another unique aspect of our VIP is the vendor village, where more than 50 of our business partners display their products, answer questions and assist attendees with all their boating and fishing needs.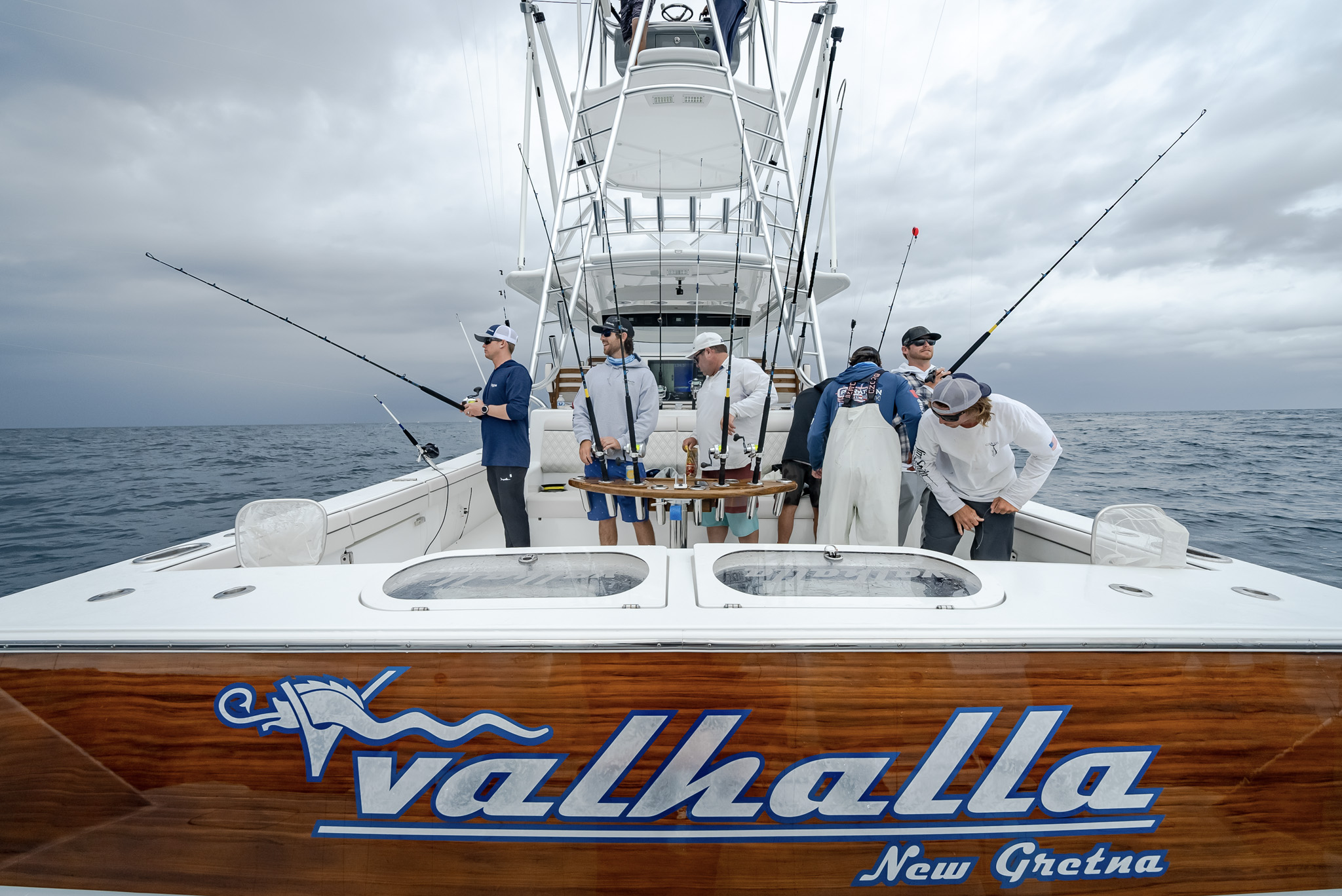 Valhalla Boatworks new V-55 is on the prowl in South Florida as the newest member of the esteemed Viking Demo Program. Started by Viking President and CEO Patrick Healey in 1984, the team is comprised of upper management and key players from the Design, Engineering and Sales Departments. Demo anglers spend real time on the boat in its intended environments. The crew learns from and improves the product, supports the customer base and strengthens Viking's leading role in the sportfishing industry. Look for Captain Ryan Higgins and the V-55 on the docks.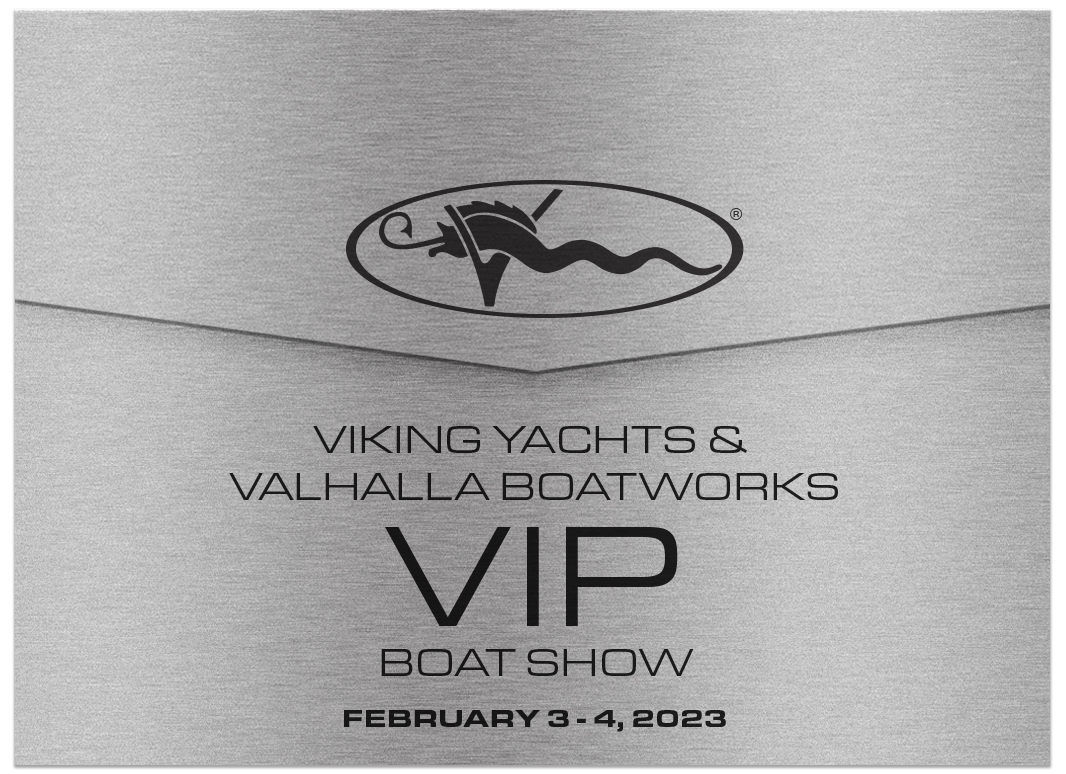 The Viking Yacht Company and Valhalla Boatworks cordially invite you to our special VIP Boat Show Friday, February 3, and Saturday, February 4, at the Viking Yacht Service Center in Riviera Beach, Florida.

Our annual RSVP two-day event will showcase the Viking and Valhalla fleets – and our two new flagships, the Viking 90 and Valhalla 55, will make their much-anticipated debuts. Both of these boats have the industry buzzing, and we can't wait to show them to you.

To RSVP to this exclusive event, please click here by Friday, January 13, 2023. To register for the VIP, contact your authorized Viking or Valhalla dealer. You must RSVP to attend the event as space is limited. Sea trials will be held for customers under contract.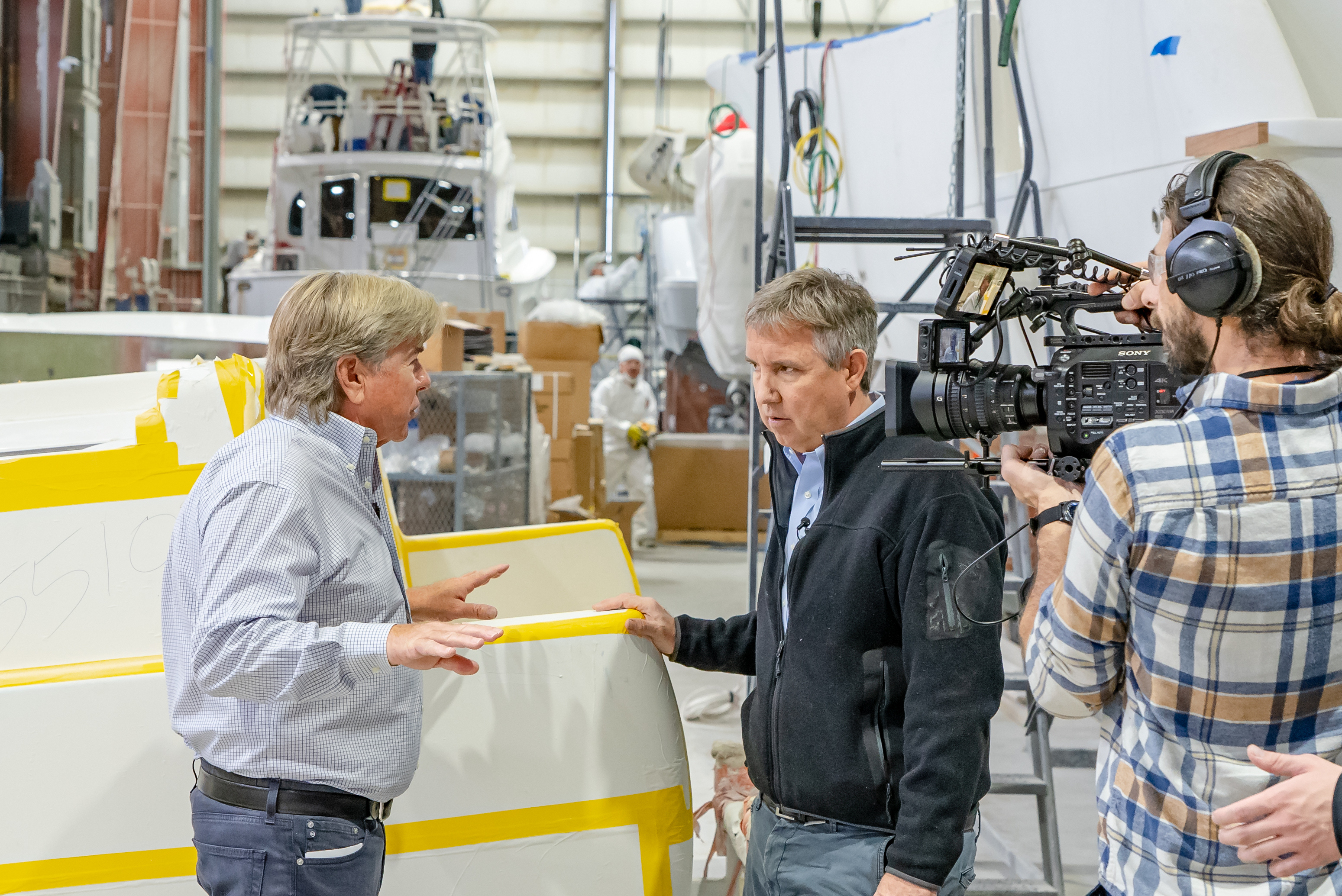 Fox to Focus on 10-knot Restriction
Fox News reporter Douglas Kennedy visited the Viking manufacturing plant to interview Viking President and CEO Pat Healey about the 10-knot restriction being proposed by the National Oceanic Atmospheric Administration (NOAA). Viking has been an integral part of the marine industry's effort to raise awareness about the devastating impact the rule would have on the boating and fishing community. The North Atlantic Right Whale Vessel Strike Reduction Rule would broaden the current 10-knot (11.5 mph) speed limit to include boats 35 feet and larger (down from 65 feet); expand the zones from discrete areas to virtually the entire East Coast as far out as 100 miles; and extend the go-slow mandate for up to seven months a year. Boaters, anglers, maritime businesses and other stakeholders can help by urging Congress and other elected officials to demand that NOAA pause the rule until more reasonable alternatives can be found – solutions that involve tracking the whales, not instituting far-reaching maritime laws.
Copyright 2023 Viking Yacht Company All Rights Reserved.