Latest News
All the latest news about Viking Yachts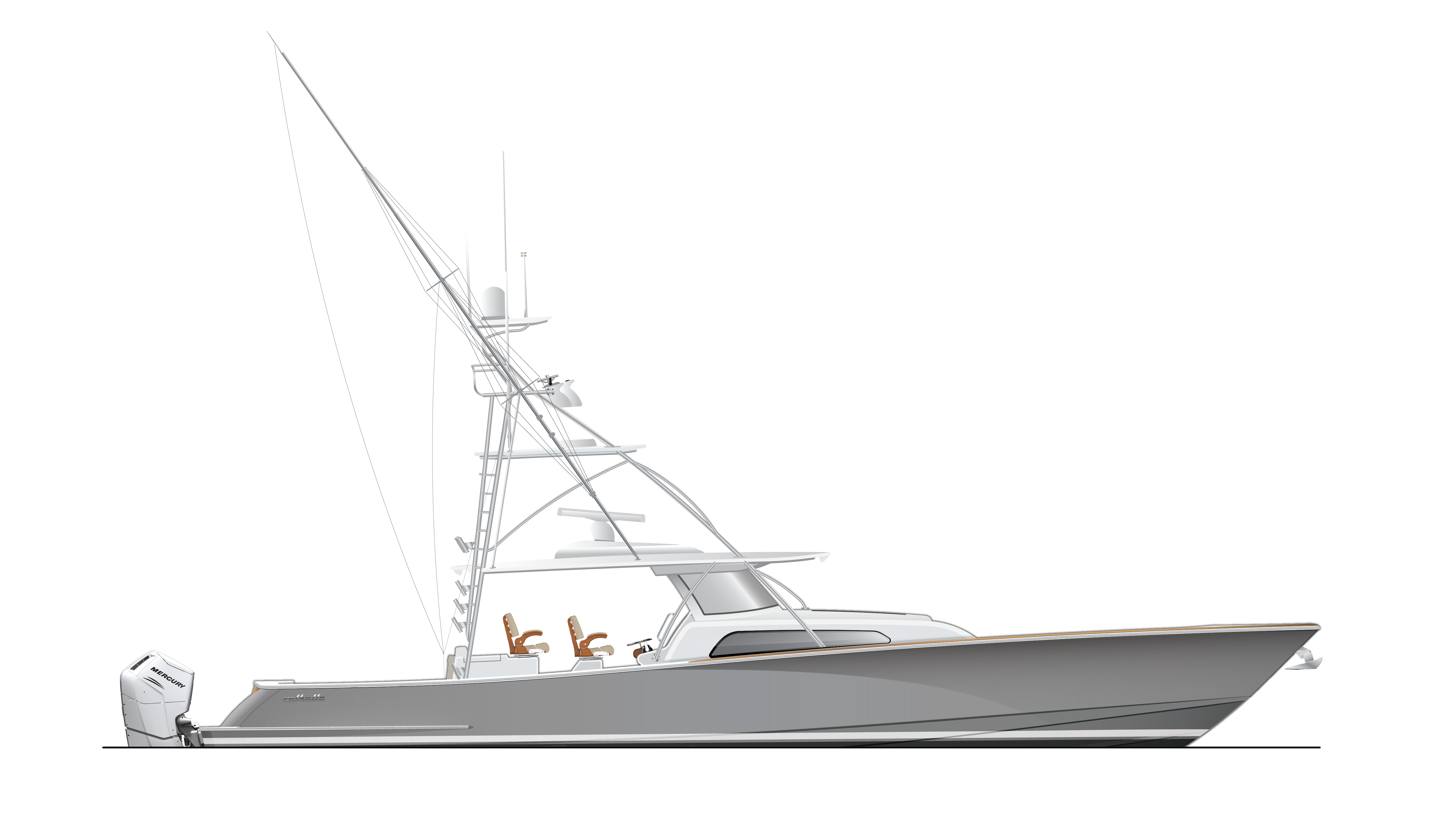 Our sister company, Valhalla Boatworks, has just announced its newest (and largest) center console – the Valhalla 55. "We're setting a new standard," says Viking President and CEO Pat Healey. "There will be nothing like it."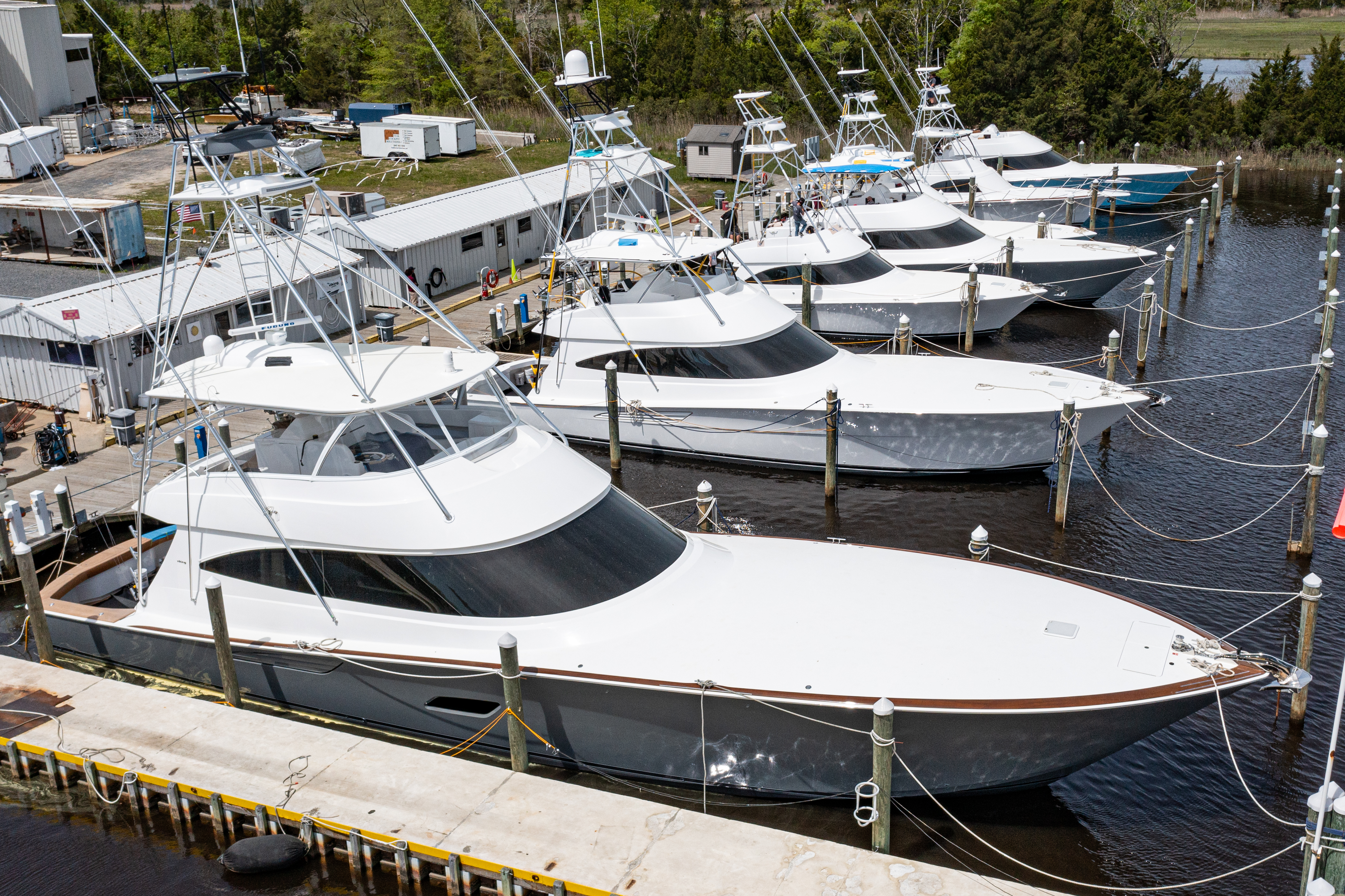 Seven boats are lined up on Viking's Make Ready Dock and ready for summer. From a 46 Billfish to an 80 Convertible, Department #9 is prepping these beauties for their new owners and a season full of fishing, cruising and all things boating. Our subsidiaries Atlantic Marine Electronics and Palm Beach Towers are also adding the finishing touches so each yacht will move to their new homeport turnkey ready.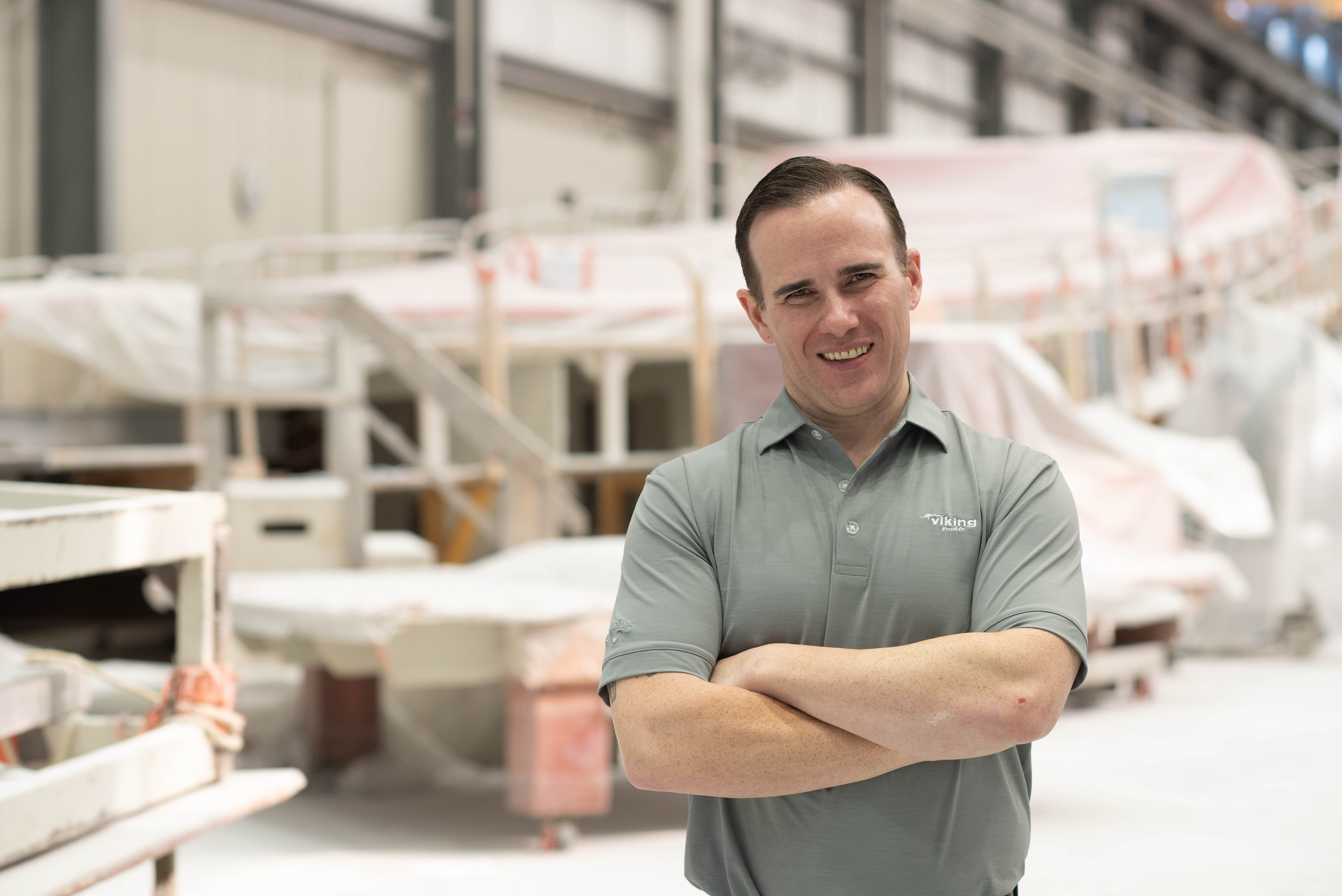 Congratulations to Viking's Bob Healey Jr. He won the Republican nomination for the U.S. House in New Jersey's 3rd Congressional District. Bob is running to improve economic opportunity and affordability, stand with our police and enhance public safety, strengthen our military and defend our personal liberties and freedoms. Onward to November!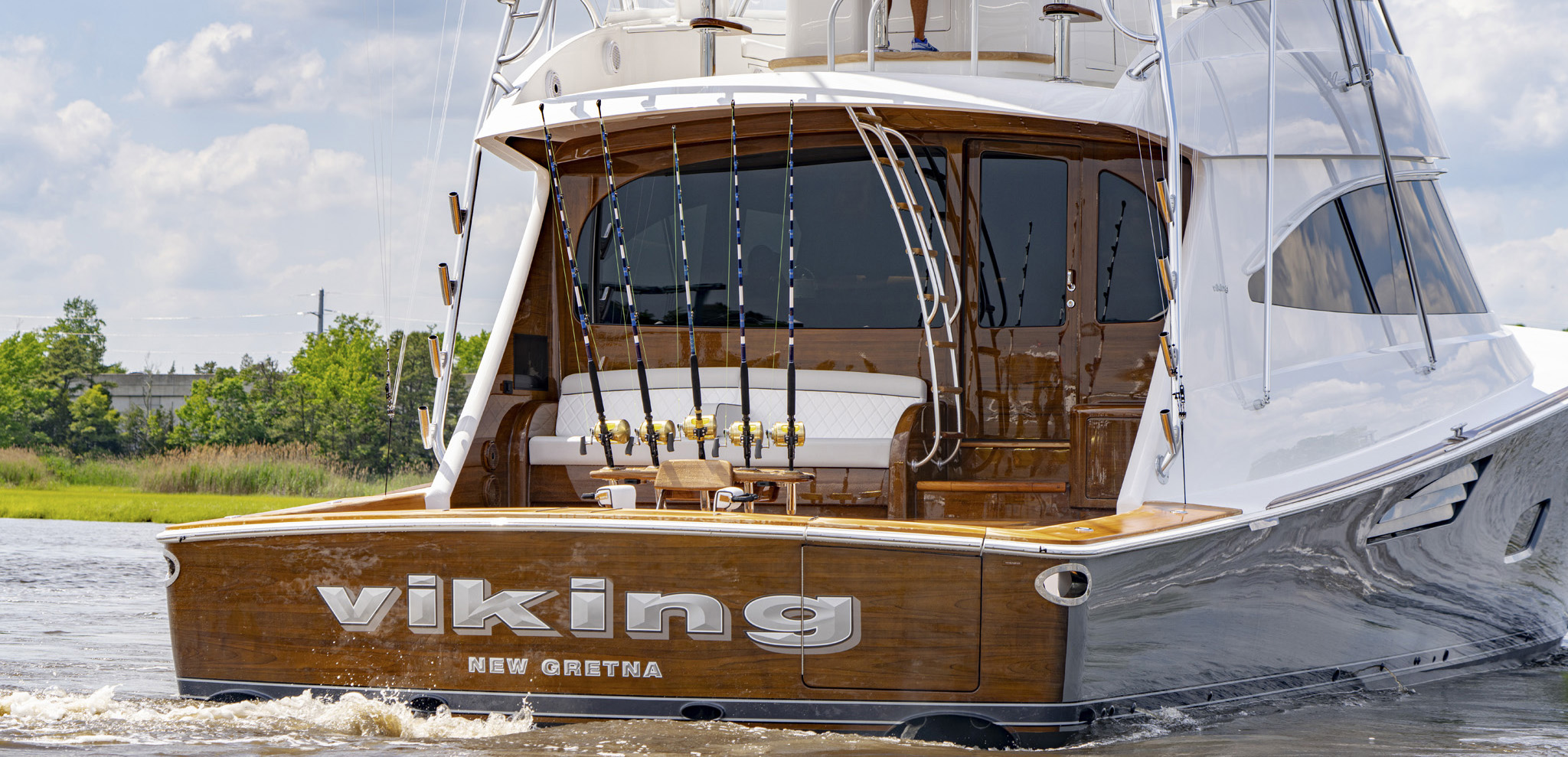 Started by Viking CEO and President Pat Healey in 1984, the Viking Yacht Company's Demonstrator Program plays a huge role in our ability to continue building a better boat every day.

The demo's crew has always been comprised of upper management and key players from the Design, Engineering and Sales teams. This enables the demo to function as a design and engineering tool as well as a sales and marketing tool. The crew learns from and improves the product while supporting the Viking customer base and showcasing the boat thriving in its intended environment. Like the two previous Viking 80 demonstrator boats, this 80 (hull No. 43) features a meticulously finished faux teak transom and bulkhead, a teak cockpit and a tournament-ready flybridge.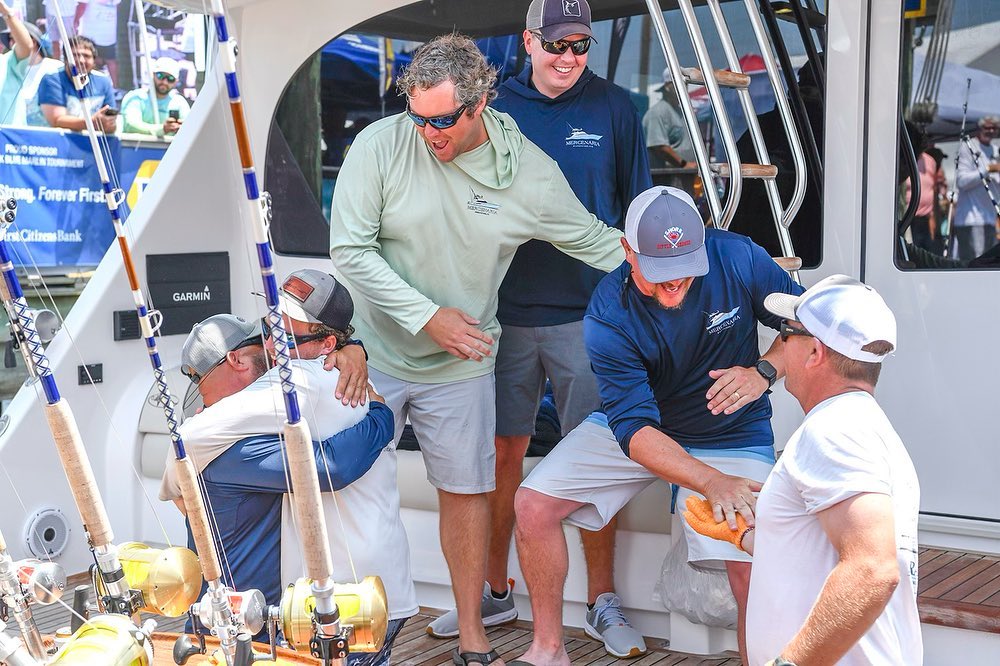 Five days after landing a 572.6-pound blue marlin, the Viking 72 Mercenaria could celebrate with their record-breaking win at the 64th annual Big Rock Blue Marlin Tournament.

It all started on Day One when Chad Ballard's Mercenaria rolled up to the scales with the first fish of the tournament. When that blue marlin registered 572.6-pounds, the crowd erupted in cheers since it was a winning fish – capturing the Fabulous Fisherman award for the first blue marlin of the tournament weighing over 500 pounds. Matt Brown, who cranked in the fish, said, "It jumped quite a bit then went really deep. When it came to the side of the boat, we knew we were going to the scales."

Even though the team knew they won the Fabulous Fisherman, the wait was on. Would their fish hang on through the next five days to win the Blue Marlin category? Captain Neil Sykes said, "I joked that there were 265 boats out there full of high hopes and we were the only ones terrified - it was a very long five days."

Eight blues were brought to the scales throughout the week, but Mercenaria's was the biggest – making the crew happy as a clam. This accomplishment earned the team an industry-record check for a single blue marlin. "They are a great group of people, and we were excited to see them at the top after a long week of waiting," said Big Rock Executive Director Madison Struyk. Rounding out the Mercenaria team is mate Jake Keech, mate Kurt Ward, Ben Fox and Tim Rapine.

The fish was big enough to have won the last five of 10 Big Rock competitions. It's also the 6th time in the last 10 Big Rock tournaments the winning fish was brought in on Day One.
Making a late push was Safari finishing first in the Top Release Boat Sonar category. Captain Rodney "Moon" Crossman put the 72 on three blue marlin and a sailfish on Thursday and a pair of blues and a sail on Friday. Robert McNeil and Brett Goulding were the anglers for the seven releases.

Frank Sinito's Viking 62 Irene won the Top Release Non-Sonar. Captain James Ewing was behind the wheel for Frank's three blue marlin.

The 3rd Heaviest Tuna went to Rob Kilroy with a 51.8-pound fish. Rob hooked the fish on the Viking 61 Overtime with captain Kevin Gaylord.

Mike Everly, captaining his Viking 92 Speculator, brought Rob Leerink's winning wahoo to the dock. The fish hit the scale at 104.7-pounds – a whopper of a wahoo!

And let's not forget the 25th annual Keli Wagner Lady Angler Tournament (KWLA) which kicked off the Big Rock. The momentum started with the ladies on the Viking 52 Can Do Too. Fishing on Sid Gold's boat, Hunter Gentel and Meredith Hinton each released a blue marlin to win the Top Billfish Release Boat.

Captain Skip Lecain and angler Sarah Beth Overton, Emily Payne, Allison Terrill and Andrea Terrill completed Team Can Do Too.
Heather Morris, angling on the Viking 68 Dun-Rite, caught the 2nd Heaviest Dolphin with a 26.7-pound fish. The KWLA is named in honor of the late wife of Big Rock board member Casey Wagner, who lost her battle with cancer in 2008. It is one of the largest ladies-only fishing events in the world and saw a record 215 boats in the 2022 fleet.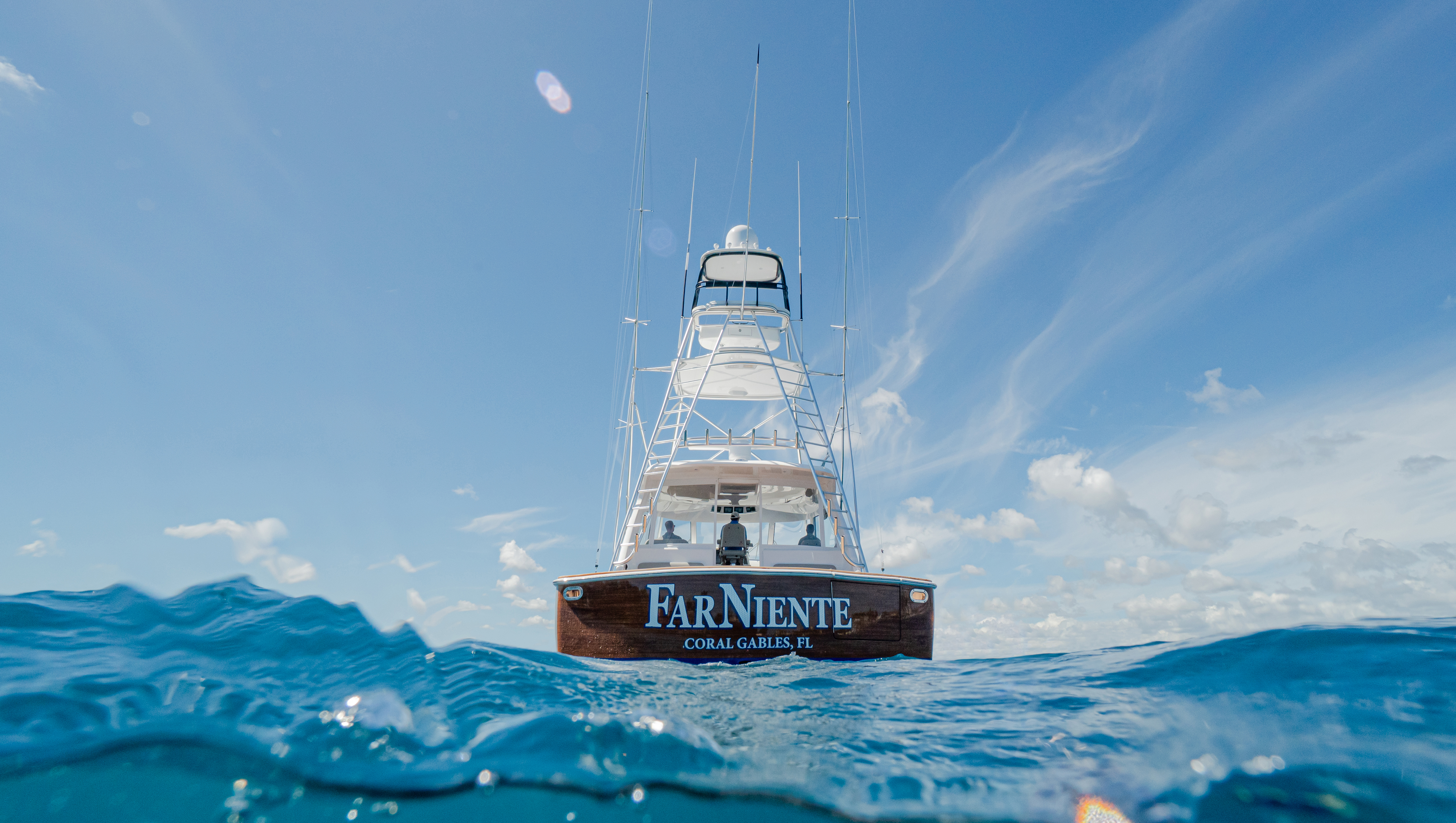 Here's a look at the Viking 54 ST, Viking's largest-ever express style sportfishing yacht. This in-water view that showcases her gorgeous faux teak transom and majestic towerThe 54 ST made her world premiere at the 2022 Miami International Boat Show. This Viking is part of the 54 Open Series, which also includes Open and Sport Coupe versions. The 54 Sport Coupe premiered at the 2021 Fort Lauderdale International Boat Show.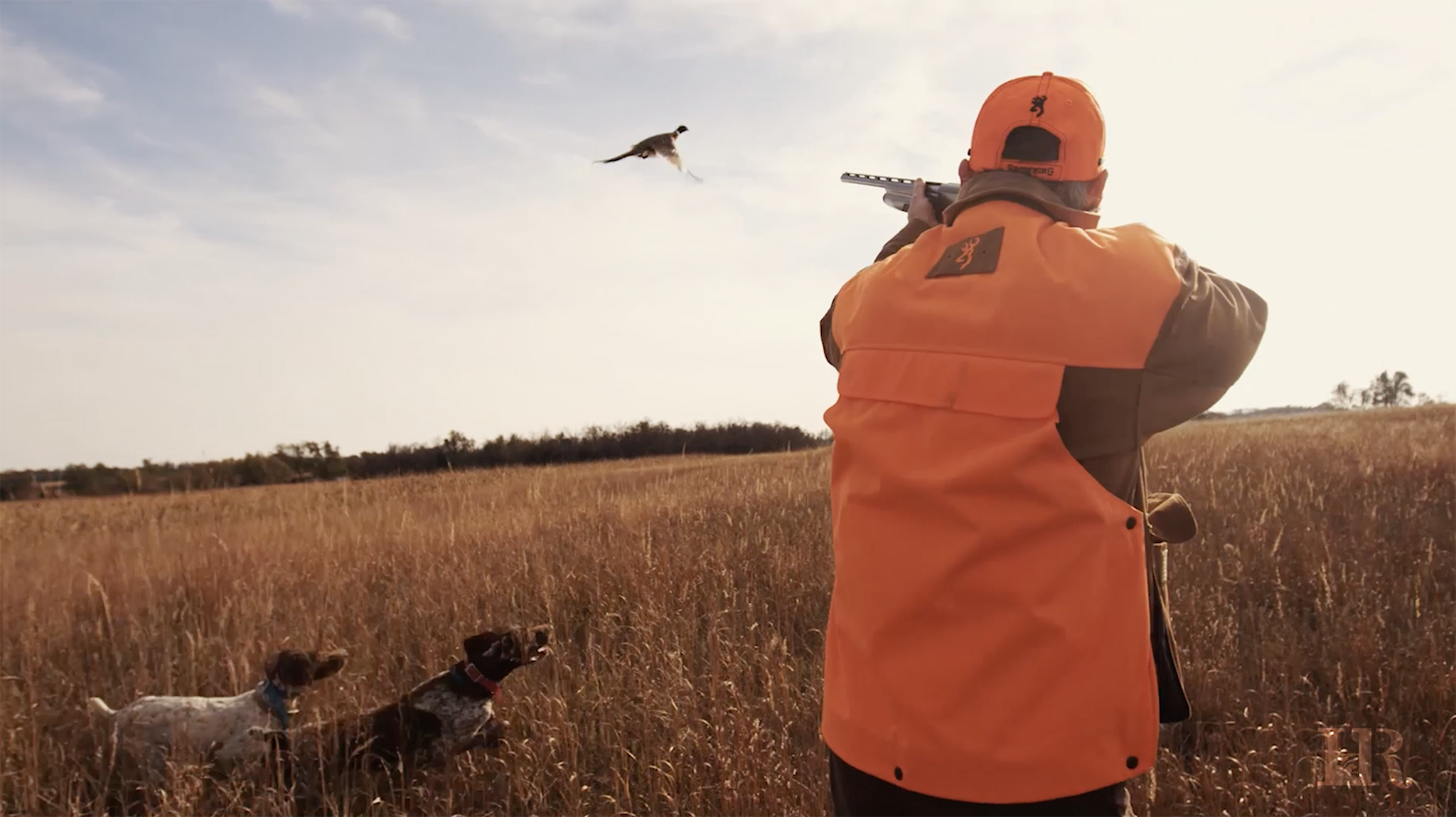 Viking's Pat Healey invites you to join him on an experience of a lifetime at the exclusive Hooray Ranch in Kingman, Kansas. Along with his team, Pat welcomes you to the nation's premier hunting lodge for a three-day adventure featuring outstanding upland hunting, five-star meals, lush accommodations and incredible comradery with your Viking and Valhalla friends. Reserve your spot now so that when the leaves change this October, you will be gathering the bird dogs and pheasant hunting. With highly managed habitat and world-class canines, a traditional upland hunt at Hooray is like no other. "It's the most amazing place," said Galati Yacht Sales' Carmine Galati. "Everything is awesome, it's off the charts."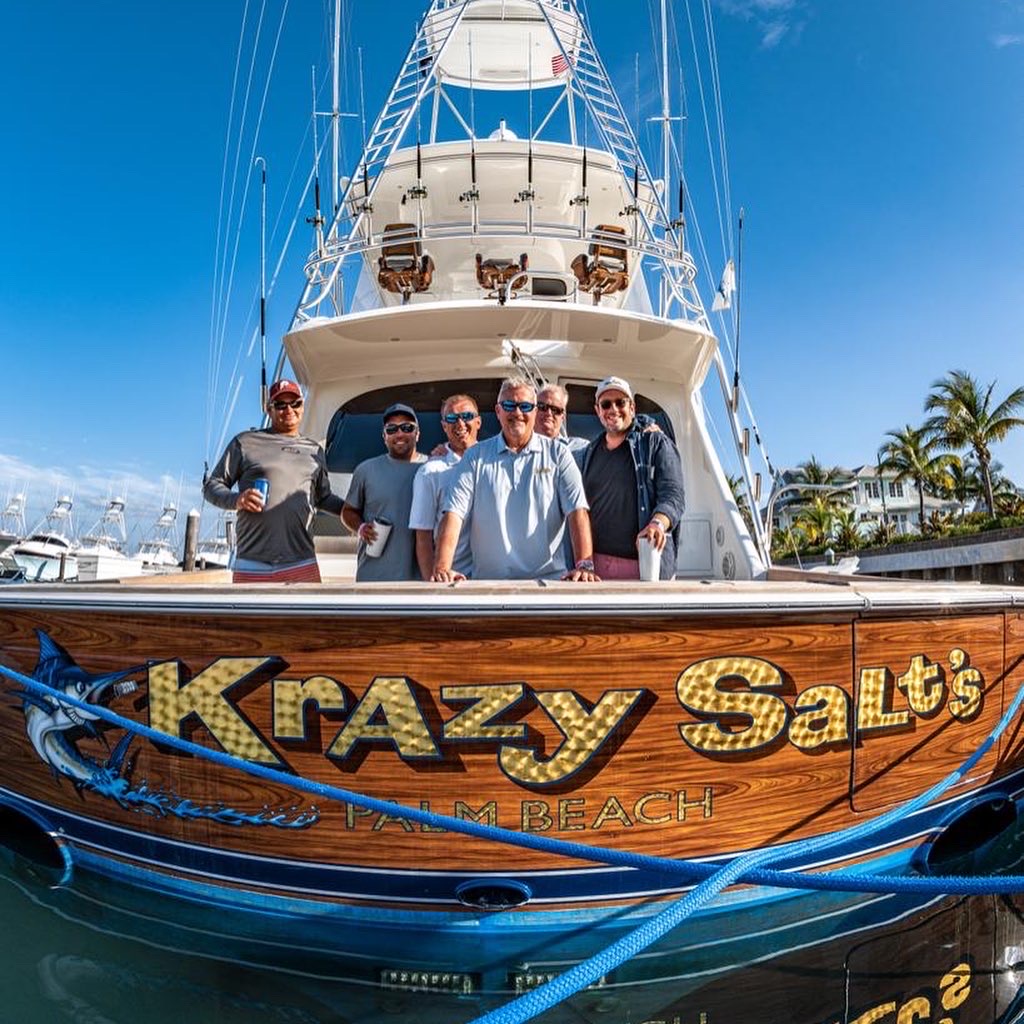 With a fortuitous last day rally, the Anderson family's Viking 80 Krazy Salt's won the Chub Cay Invitational in the Bahamas. Captain Keith Greenberg was at the helm when in the last hours of the event, the boat hooked a blue from the bridge. This fish, added to the five sailfish already logged, pushed the crew to Top Overall Boat. A pair of blue marlin and 42 sails were released by the 25-boat fleet during the two days of fishing.
Viking Key West Challenge
The docks were packed with beautiful, world-class sportfishing boats at last week's 8th annual Viking Key West Challenge, presented by Christi Insurance and Travelers Insurance. The fleet of 48 boats, comprised of Viking Yachts and Valhalla Boatworks center consoles, took over the Conch Republic with more than 500 pumped-up participants. But it was the ladies that stole the show.

Last year's champ came back ready to defend her title – and she sure did! Rosalie "Roe" Apostoleres, fishing on her Viking 50 Roenick, released 14 sails over two days to add more hardware to her trophy case! Roe covered the leaderboard claiming 1st Place Sailfish, Top Angler and Top Lady Angler while her boat was the Top Boat (18 sails total). Captain Casey Hunt helped Roe carry out a SpotZero mobile unit, Switlik Coastal Passage Raft and a couple pairs of Costa sunglasses. Way to go Roe!

Captain Scott Walker put Terri Groth on 10 sailfish, which was good for 2nd Place Sailfish, 2nd Place Angler and 2nd Place Lady. Terri, fishing her Valhalla 41 Papa's Pilar, also rolled up to the Spot Zero Weigh Station with the 2nd Place 22.4-pound kingfish.

Lindsey Way, on the Viking 56 Smoke Show, flew five pink flags. With captain David Ide at the wheel, Lindsey also weighed two kingfish pushing her to 3rd Place Angler and 3rd Place Lady Angler.

Logan Young was the Top Junior Angler. The Blue Eyes angler released three sailfish and took a 15.6-pound tuna to the scales. Teammate Matt Vatland caught a pair of kingfish, earning the boat 2nd Place Kingfish while he took 3rd Place Kingfish Angler.

The Tuna Division was highly contested with 53 fish brought to the scales. Baller, a Valhalla 41, took 1st Place Tuna in the team division and Code Blue's Roy Dupuis weighed a 31.6-fish for 1st Place Tuna Angler.

But as the tagline to the event states, the Viking Key West Challenge is "More Than Just Fishing"! Anglers, crews and guests attended a lively Captains' Meeting Cocktail Party, al fresco Welcome Banquet, spirited Lay Day Barbeque Pool Party (with fresh swordfish donated by the category's winner David Heeter on his Miss Peggy Sue), energetic Kid's Dock Tournament and boisterous Duval Street Bar Crawl Poker Run. The event was crowned with a festive Awards Dinner under the stars with 39 trophies handed out. Over $20,000 in prizes were awarded out over the four-day event.

"The Viking Key West Challenge is an amazing event that just keeps getting bigger and better, with more boats and more people participating every year," says Viking President and CEO Pat Healey. "It's now the largest tournament on the island. Key West is really the perfect location where everyone can thoroughly enjoy the boating and fishing lifestyle that we all love."

To see the full list of results, visit the Reel Time App here. And make plans to join our southernmost party next year from Wednesday, April 12 through Sunday, April 16, 2023. Book your slip at your favorite Key West marina today!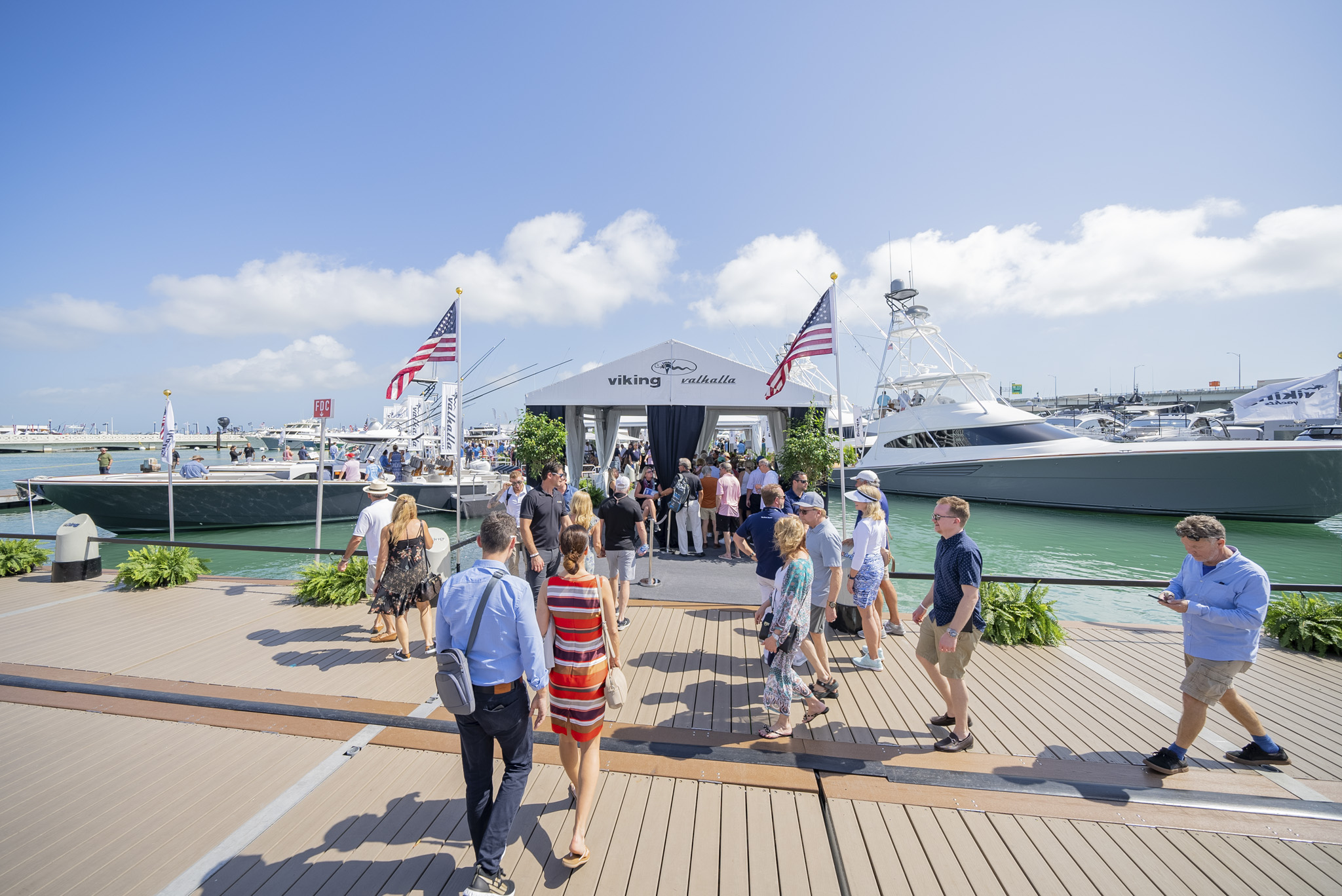 The Viking Yacht Company saw record sales this boat show season, with a combined 43 Vikings and Valhallas sold during the Viking Yachts and Valhalla Boatworks VIP Boat Show and the Miami International Boat Show (MIBS).

"It was a fantastic February for us – just phenomenal," said Viking President and CEO Pat Healey. "What we're building today is the best in the industry, and it has taken a lot of hard work by many talented, smart people – from design and production to sales and service. We have the entire package, with everyone committed to making sure our owners have an experience that is second to none."

The 2022 selling season kicked off with the 26th annual Viking VIP Show in Riviera Beach, Florida. Held at the Viking Yacht Service Center's waterfront facility, the VIP drew a combined 1,000 guests, dealers and vendors. About 50 sea trials were held over two days and 24 boats were sold – 11 Vikings and 13 Valhallas.

The momentum continued at the Miami show, which made a robust return after a one-year hiatus. A combined 19 boats – eight Vikings and 11 Valhallas – were sold in Miami. Attendance was equally strong, with more than 7,000 registered visitors over the course of the five-day event. There was a record 2,500 visitors on Saturday – and that number would have approached 3,000 if not for a storm that rained out the day's final two hours. Viking's sister company, Princess Yachts America, also fared well at MIBS, with a dozen yachts sold including two Y85s and an X95.

Viking's MIBS display at One Herald Plaza in downtown Miami featured theentire V Series (the V-33, V-37, V-41 and V-46) and nine Vikings from 46 to 80feet, including the new Viking 64, the new 54 Sport Tower and an 80 Sky Bridge.

Visitors were eager to tour the boats, and the docks were buzzing with excitement about the two new upcoming flagship models – the Viking 90 and Valhalla 55. Announced at the VIP, the new Valhalla will make its premiere at the 2022 Fort Lauderdale International Boat Show in October; the Viking 90 Convertible (a sky bridge model) will be presented to the world at the 2023 Miami International Boat Show.

"We're going to keep pushing," said Pat. "There's no slowing down when you're committed to building a better boat every day.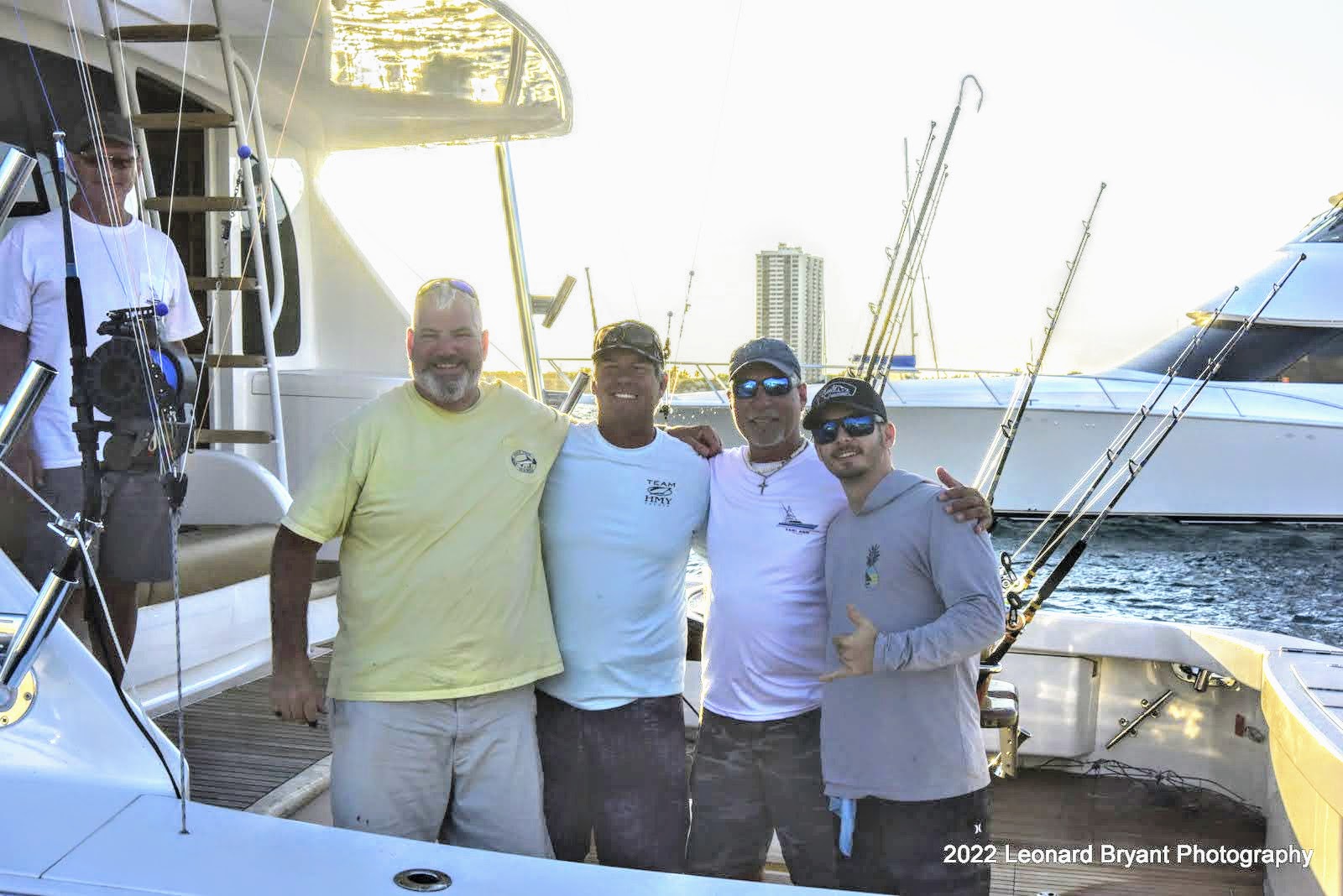 Despite sporty conditions, Frank Mazza's Viking 72 released five sailfish to claim 3rd Place Overall at The Gold Cup. Captain Dave Berard put Frank on a pair of sails, Rick Cavell on another two and Mike Simko hooked one to take Tami Ann to the Winner's Circle.

Bryan Mattson's Valhalla 37 EOS weighed the heaviest dolphin of the event. Captain Zack Wilson put Max Parker on the 37-pound fish. Bad Kitty, a Viking 52, took 2nd Place Dolphin with owner/angler William D'Antonio's fish.

Winston Wren, fishing the Anderson family's Viking 80 Krazy Salt's, hung a tuna for 2nd Place in that category. Mike Engleman took 3rd Place Tuna with a fish caught on George Robinson's Viking 62 Polarizer.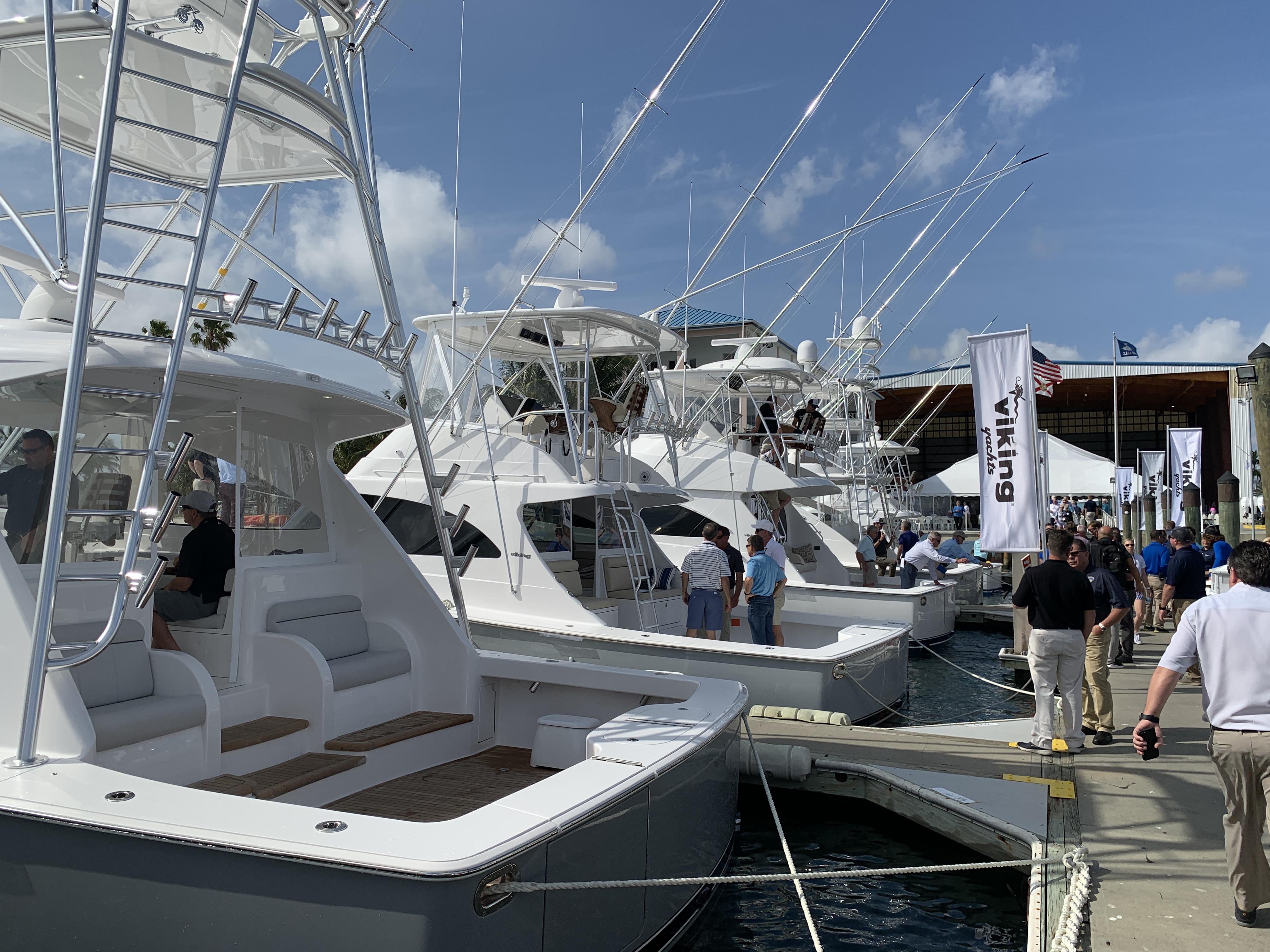 You are cordially invited to the 2022 edition of the Viking and Valhalla Boatworks VIP Boat Show. Located at our state-of-the-art Viking Yacht Service Center in Riviera Beach, Florida, we can't wait to show off our world-class fleet.

The recently launched 64 Convertible and the debut of the 54 Sport Tower will be front and center. And of course, the Valhalla Boatworks center console lineup will be on hand. In addition to our floating display, a vendor village featuring over 50 of our preferred vendors can assist you with all your boating needs from insurance and electronics to décor and apparel.

The VIP event will take place Friday, February 4, and Saturday, February 5, 2022. For more information contact your authorized Viking or Valhalla dealer.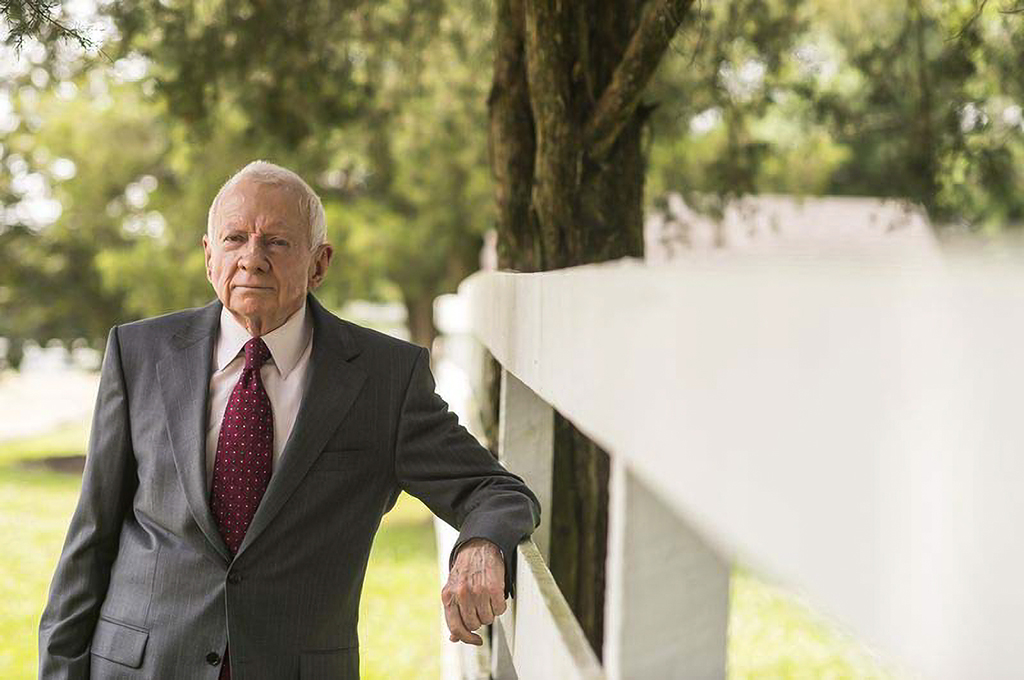 Robert T. Healey Sr., the co-founder of the Viking Yacht Company who helped build the company into an industry leader and led the fight that repealed the Federal Luxury Tax on yachts in the early 1990s, passed away last week at the age of 92.

"My father was a true leader, and his vision will always guide us," said his son, Robert Healey Jr. "He believed that the people around him – his family, friends and employees – lifted him to success and it was his obligation to leave the world a better place."

Bob Healey Sr. and his brother Bill established Viking Yachts in 1964, and the company went on to become the largest manufacturer of sport fishing yachts in the world. But that success may have never been achieved without the determination and perseverance of Bob Healey. When a federal 10 percent luxury tax was imposed on yachts in 1991, thousands of people were laid off and hundreds of companies went out of business. Viking nearly went bankrupt, closed a plant in Florida and laid off all but 65 of its 1,500 boatbuilders.

Bob was instrumental in organizing a national, grass-roots campaign to fight the tax. He took the industry lead, organizing busloads of out-of-work boatbuilders to converge on Capitol Hill for demonstrations, and setting fire to a boat on a barge in Narragansett Bay as a highly effective symbol of protest. The tax was repealed 20 months later in 1993.

"My uncle's efforts to repeal the Federal Luxury Tax on yachts will never be forgotten," said Bill's son and Viking Yachts President and CEO Pat Healey. "He saved not only Viking but the entire marine industry. He was the catalyst and leader, and he wouldn't take 'no' for an answer. He was a brilliant lawyer and savvy businessman who was able to convince the politicians in Washington that this was very much a JOBS ISSUE. It was about good hardworking people losing their ability to provide for their families.

Bob's 11th-hour lobbying efforts with Congressman Bill Hughes, who represented N.J.'s Second District, helped secure the votes needed to repeal the Luxury Tax in 1993. "It was a great victory for our family-owned-and-operated boatbuilding company, the people of New Jersey and everyone in the marine industry," said Pat.

With Bill's help, Bob privately funded the company out of his own savings, allowing Viking to tool up new models. The company came out of the gate running when the tax was finally repealed – and they never looked back.

Bob graduated from Camden Catholic High School, attended St. Joseph's University in Philadelphia, graduating with a B.S. in Political Science, and earned a J.D. from the University of Pennsylvania Law School. He practiced law in Camden County, N.J., for 25 years before retiring as a senior partner in the firm of Healey, Mueller and Tyler to devote himself full time to business interests.

In the 1950s, his brother Bill joined Bob in the real-estate development business. Among other projects, the two brothers acquired and developed the Bass River Marina in New Gretna, N.J. In 1964 a small, local builder of wooden boats, Peterson-Viking, was having financial trouble, and the brothers agreed to buy the company, changed the name to Viking Yachts, and relocated the business to their property adjoining the marina. The boatbuilding business soon occupied much of their time, so the brothers sold the marina and concentrated on building yachts. Bob was the company lawyer, moneyman and Chief Executive while his brother built the boats.

Committed to their mantra to build a better boat every day, Bill and Bob pushed Viking to the pinnacle of their industry with more than 5,000 boats delivered. They successfully steered the company through the ups and downs of economic cycles. "My father always said, 'We've worked hard to get to the top of the mountain, we're enjoying the view and we're not going to give it up,' " remembers Bob Jr., currently the Co-Chairman of the Viking Group, which manages Viking Yachts, Viking Investments, Viking Associates, Viking Residential and Viking Developers.

As Viking's Chairman of the Board for 57 years, Bob Healey Sr. diversified their financial interests into multi-family, industrial and commercial real estate, oil and gas exploration and development, and the financial management of the Healey family assets.

Together, Bill and Bob Healey achieved many milestones. In 1996, they founded the Recreational Fishing Alliance (RFA), a non-profit organization formed in 1996 to promote sustainable fisheries and a healthy marine environment. Viking has contributed well over $1 million to the RFA. In that same year, the brothers established Viking Sport Cruisers, a company that has been highly successful distributing British-built, high end cruising yachts, built to Viking's specifications, through its dealer network in North America. Bob, Bill and Pat received the Ernst & Young 1998 New Jersey Manufacturing Entrepreneur of the Year Award. Fifteen years later, the family would earn a second award from Ernst & Young.

Ironically, the Healeys bought back Bass River Marina in 2002 and reopened it as the Viking Yachting Center. They were inducted in 2003 into the National Marine Manufacturers Association Hall of Fame for their outstanding contributions to the marine industry.

In honor of their service and commitment to the marine industry for more than a half a century, Bill and Bob were honored with the 2019 IBI-METSTRADE Boat Builder Lifetime Achievement Award, which was accepted by Bob Jr.

Bob received many more awards for his achievements, including induction into the NJ Marine Trade Association Hall of Fame and the Rowan University Milestone Award. Bob also channeled his financial success into philanthropic interests, which included building schools in impoverished areas of Mexico, and providing housing, medical assistance, education, food and clean water to the people of war-torn Sierra Leone through the Healey International Relief Foundation. "My father was a good man with a deep faith and commitment to service," said Bob Jr., who recently announced his candidacy for Congress in New Jersey's 3rd District. "No person or mission was ever a lost cause to him. He saw the potential in everyone and believed that our true worth and value in life is in our contributions to others."

A devout Catholic and product of Catholic school education, Bob brought his business skills to the challenges facing Catholic schools in the U.S. and formed the Healey Education Foundation and the Catholic Partnership Schools in Camden.

With his wife Ellen, Bob founded the Gleneayre Equestrian Program for at-risk youth. The program uses the powerful connection between horses and people to support learning, growth and healing.

For his philanthropic efforts, Bob received the Lewis Katz Excellence in Education Award, the Beacon of Light Award, the Catholic Charities Bishop Nicholas DiMarzio Award for Leadership, an Honorary Doctorate Degree from Scranton University and the Shield of Loyola Award from St. Joseph's University.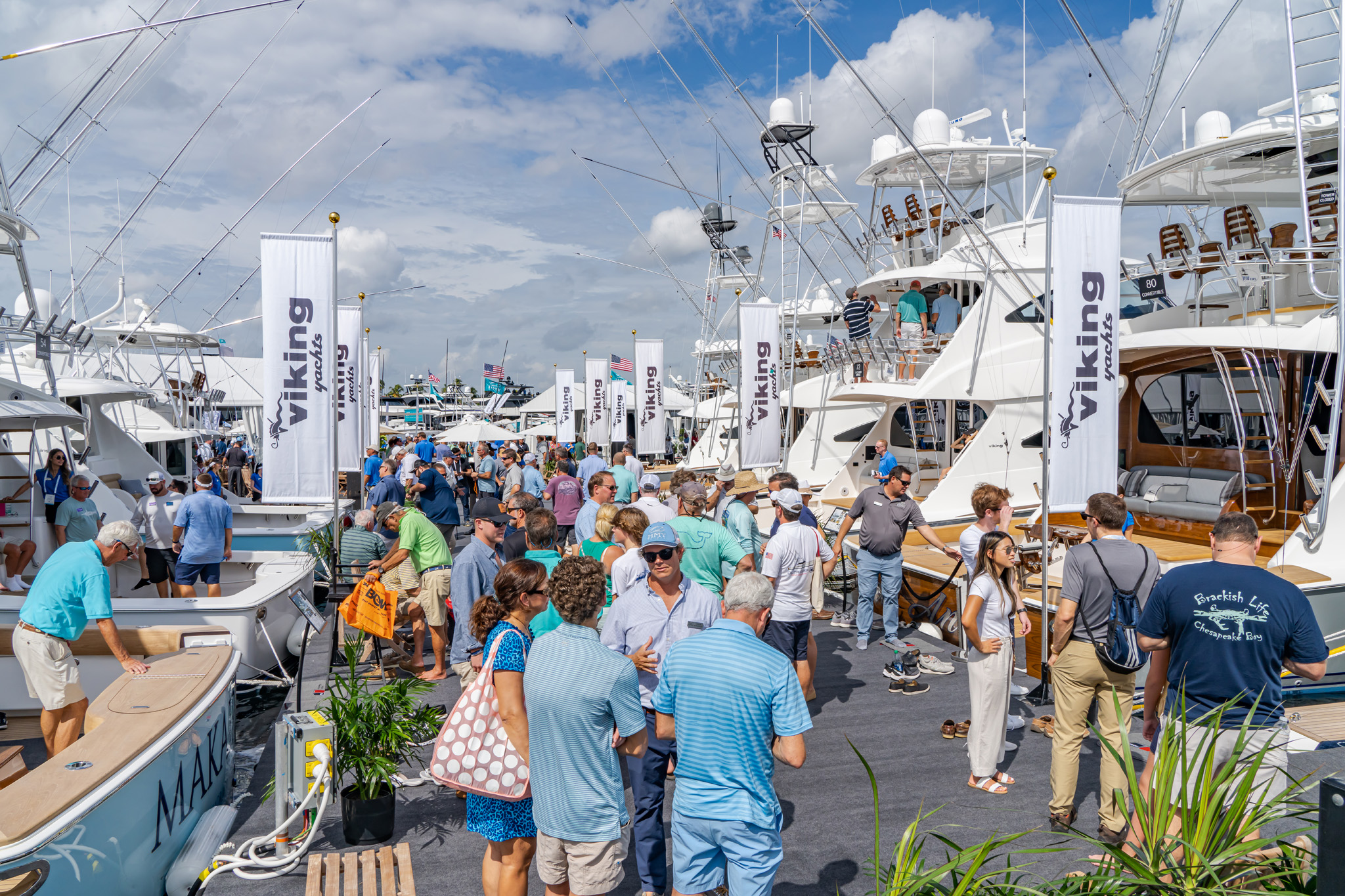 Viking Yachts and Valhalla Boatworks saw record attendance and robust sales at the 2021 Fort Lauderdale International Boat Show, with a combined 27 boats sold between the two brands.

"The boat show was just incredible – everything we thought it would be and then some," said Viking President and CEO Pat Healey. "Even with our significant backlog, we were able to sell 16 Vikings and 11 Valhallas. We're extremely pleased, and appreciate the tremendous support and enthusiasm from everyone in our growing Viking and Valhalla family."

The show got off to a fast start and never let up, with visitors eager to check out the world's finest sportfishing yachts and center consoles. The display included nine Vikings from 46 to 82 feet and four Valhallas from 33 to 46 feet. Attendance was strong throughout the five-day event, setting a first-day record for Wednesday and peaking on Friday and Saturday. Total attendance for Viking eclipsed the 7,000-visitor mark for the third time since the show switched to its current Wednesday-to-Sunday format several years ago.

The high attendance was no surprise considering the amount of exciting new product the New Jersey builder had to offer. Viking kicked things off on Wednesday morning before the show opened with a press conference highlighting the world premiere of the 64 Convertible and the 54 Open Series. With more than 60 media members on hand, Viking also announced the all-new Viking 90 as its next flagship. The 90 will make its world debut at the 2023 Miami Yacht Show.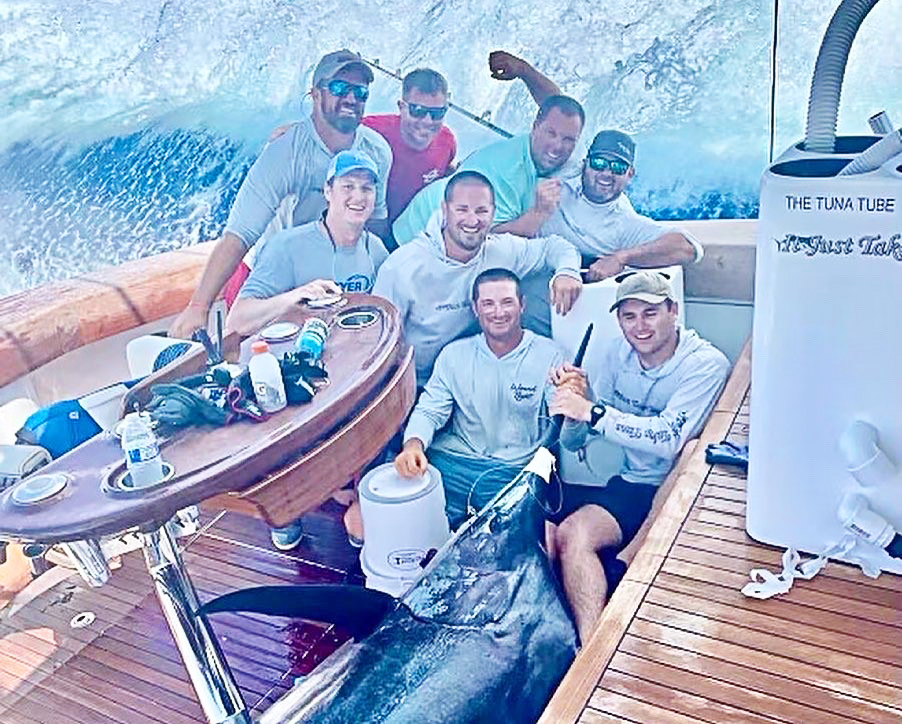 A combination of Vikings dominated the 2nd Annual Mongo Offshore Challenge with 1st Place finishes in the Blue Marlin, Swordfish, Tuna and Mahi divisions. It Just Takes Time weighed the heaviest blue marlin with 793-pound fish cranked in by Nick Pratt on his Viking 72. The Viking 92 High Cotton took 3rd Place Blue with a 681-pounder. Fleur de Lis, a Viking 80, won the Swordfish category with Zac Taylor's 271.9-pound sword during a three-day fun fishing trip focused on white marlin – which switched over to swords at night. The 3rd Place Swordfish was awarded to the Viking 64 Titan Up with their 254.1-pound target. A 231.1-pound yellowfin won the Viking 70 Quick Time 1st Place Tuna. C-Student, a Viking 66, claimed 1st Place Mahi with a 44.6-pound fish.

The 132-boat fleet represented all five Gulf Coast states with more than 2,000 anglers. Teams competed as often as desired for five-months with weights collected from 20 official weigh stations and approved big game tournaments throughout the Gulf. This event is challenging because the minimum size limits are set high, for example a blue marlin must be a minimum of 118". This makes the weighed fish huMONGOus.

Copyright 2022 Viking Yacht Company All Rights Reserved.