Latest News
All the latest news about Viking Yachts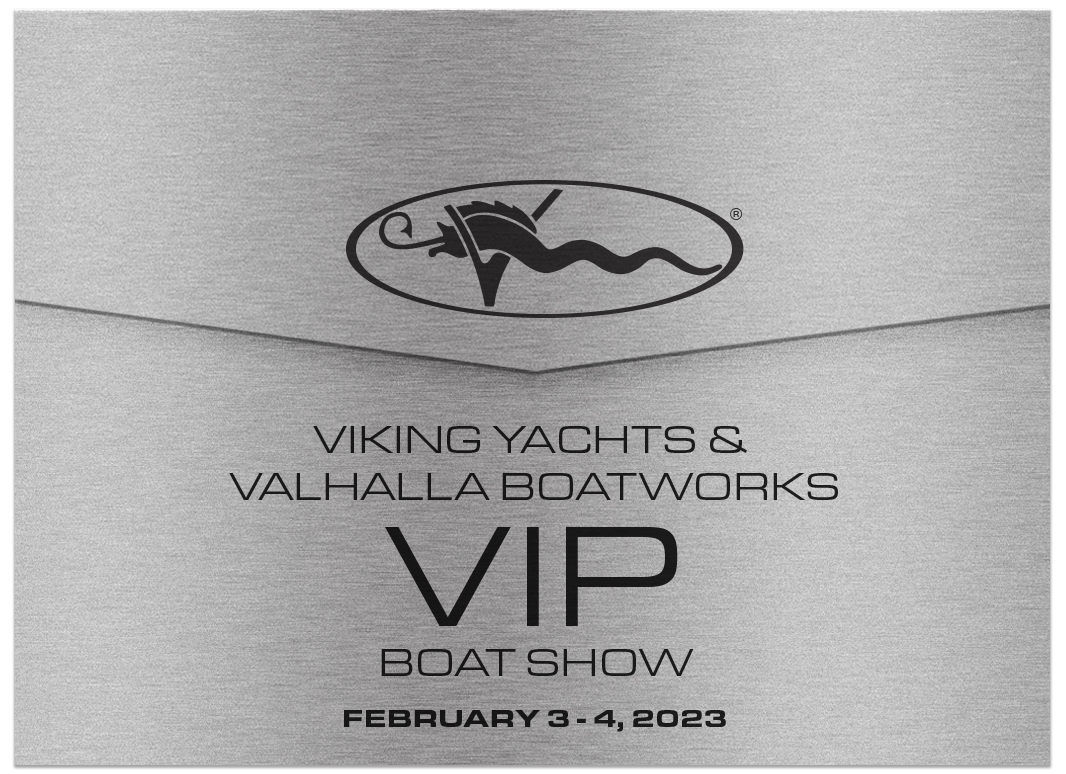 The Viking Yacht Company and Valhalla Boatworks cordially invite you to our special VIP Boat Show Friday, February 3, and Saturday, February 4, at the Viking Yacht Service Center in Riviera Beach, Florida.

Our annual RSVP two-day event will showcase the Viking and Valhalla fleets – and our two new flagships, the Viking 90 and Valhalla 55, will make their much-anticipated debuts. Both of these boats have the industry buzzing, and we can't wait to show them to you.

To RSVP to this exclusive event, please click here by Friday, January 13, 2023. To register for the VIP, contact your authorized Viking or Valhalla dealer. You must RSVP to attend the event as space is limited. Sea trials will be held for customers under contract.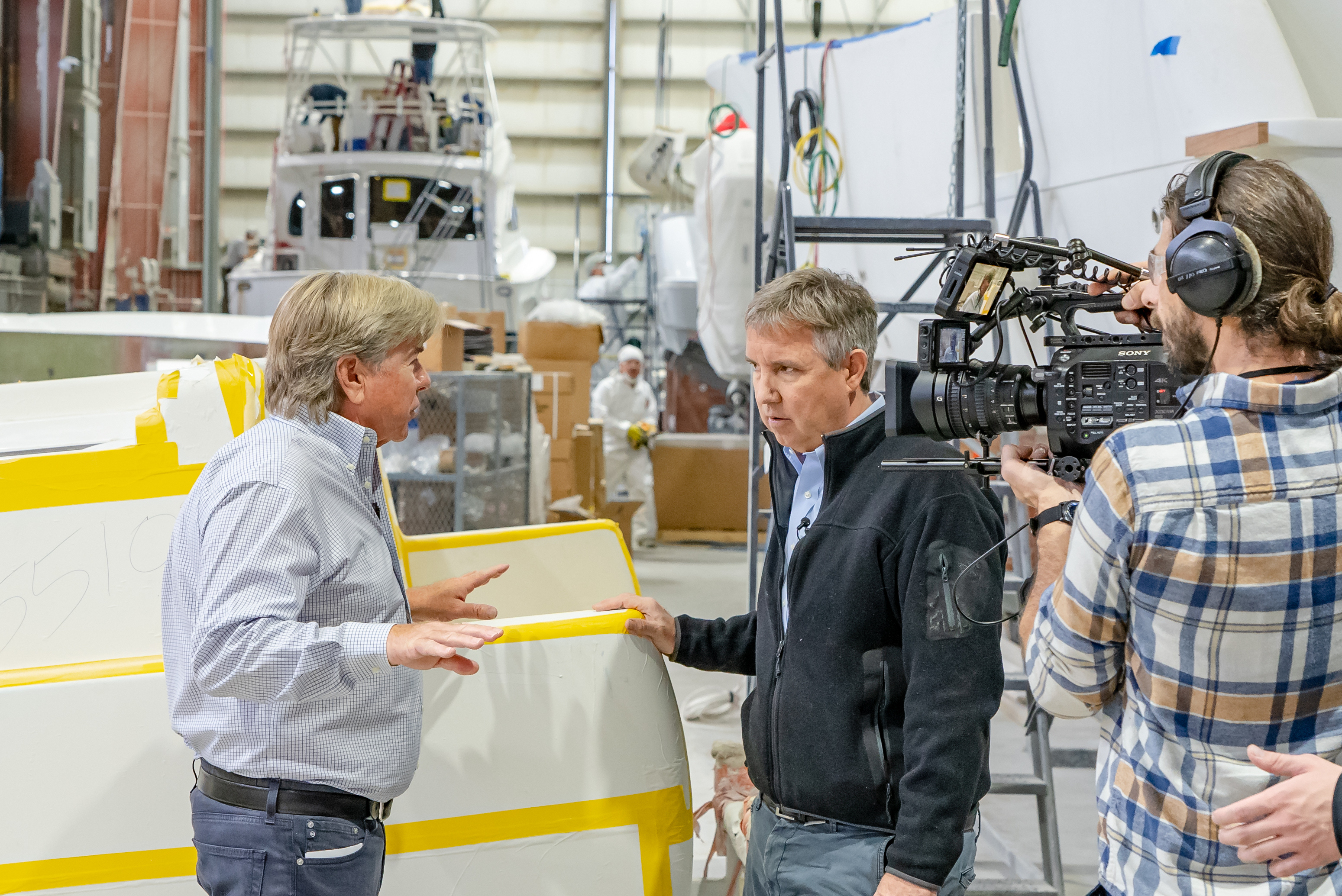 Fox to Focus on 10-knot Restriction
Fox News reporter Douglas Kennedy visited the Viking manufacturing plant to interview Viking President and CEO Pat Healey about the 10-knot restriction being proposed by the National Oceanic Atmospheric Administration (NOAA). Viking has been an integral part of the marine industry's effort to raise awareness about the devastating impact the rule would have on the boating and fishing community. The North Atlantic Right Whale Vessel Strike Reduction Rule would broaden the current 10-knot (11.5 mph) speed limit to include boats 35 feet and larger (down from 65 feet); expand the zones from discrete areas to virtually the entire East Coast as far out as 100 miles; and extend the go-slow mandate for up to seven months a year. Boaters, anglers, maritime businesses and other stakeholders can help by urging Congress and other elected officials to demand that NOAA pause the rule until more reasonable alternatives can be found – solutions that involve tracking the whales, not instituting far-reaching maritime laws.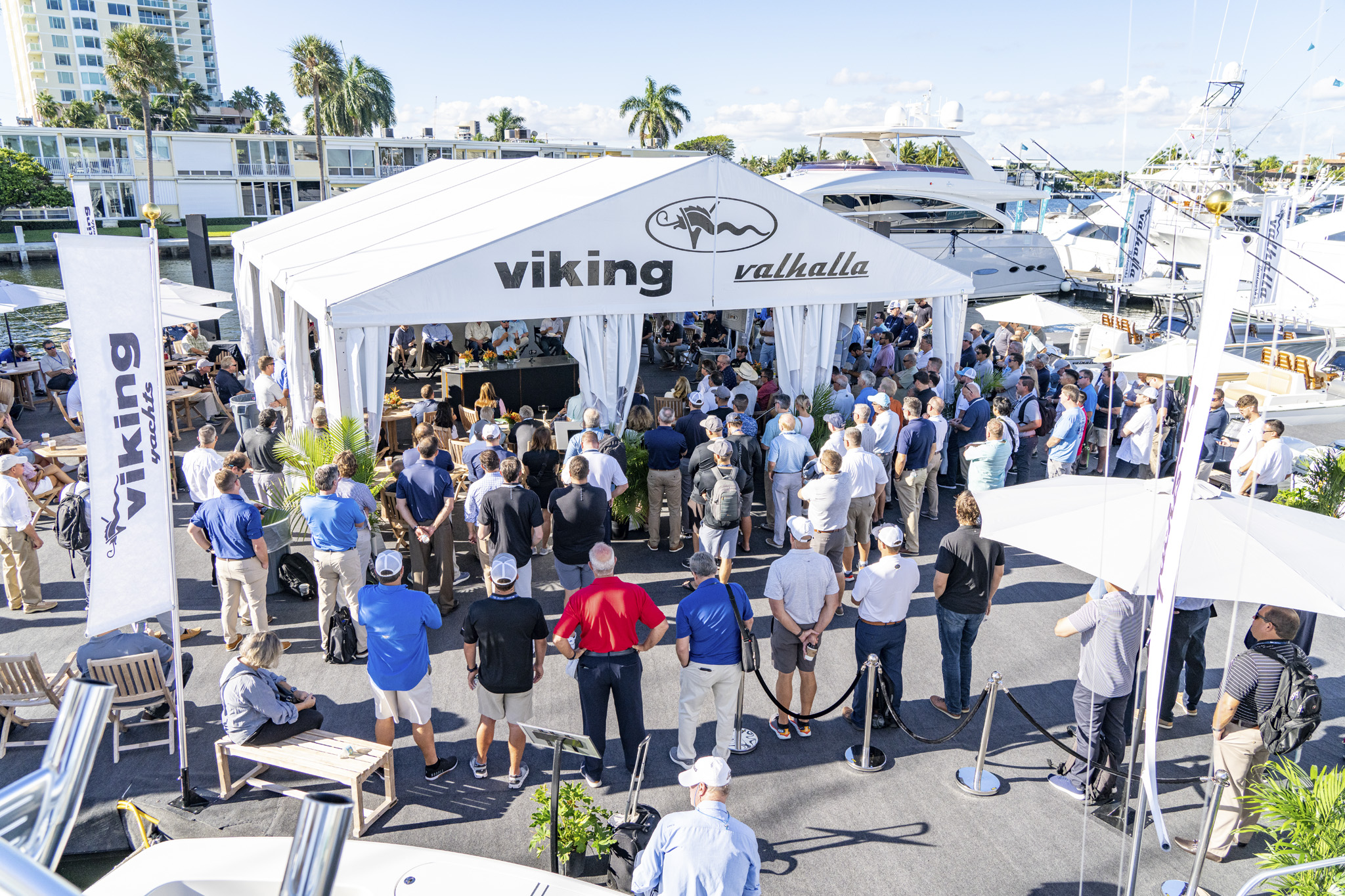 Citing flaws in the sweeping changes to the Right Whale Vessel Strike Reduction Rule, Viking and marine industry leaders demand that NOAA stop the proposal's advancement and seek more reasonable alternatives.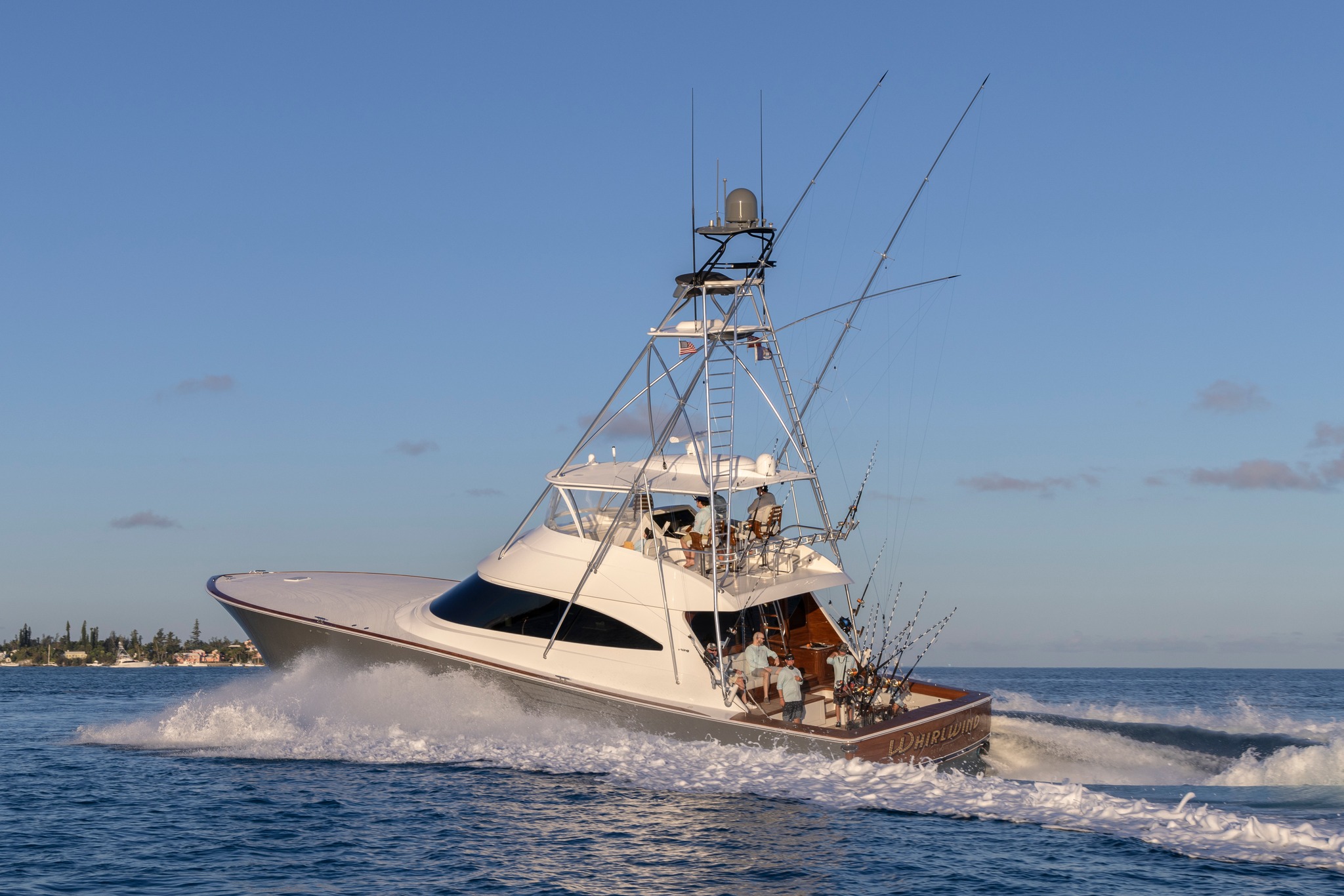 With its world-class fishing and abundance of restaurants, shopping, events, outdoor attractions and amenities, Bermuda is fast becoming a top destination for more and more Viking owners. Take it from Viking President and CEO Pat Healey, "Bermuda is a wonderful place. I've enjoyed fishing there and recently took my family with me as well. There is plenty to do, the location is just beautiful and the people are incredibly friendly. I look forward to returning."

Our Viking 80 demo spent July at The Waterfront Marina in Hamilton. "We made the 625-plus mile crossing in 27 non-stop hours easily," said Viking Demo captain Sean Dooley. Mate West Rivers adds, "Fishing is always amazing here – marlin, tuna and wahoo are plentiful. I've done quite a few seasons in Bermuda and it's one of my favorite places." Being one of the world's best spots to catch huge blues, Bermuda has recorded nine victories on the Blue Marlin World Cup board – which is second only to Kona, with 10.

While there, PW Marine is there to support you with their Waterfront Marina which includes a top-notch service center. They also offer stunning residential and island properties, award winning wellness options and multiple dining possibilities. "When it comes to Bermuda," says Pat. "Our dealer PW Marine has everything boat owners could ever want. And as our friends at Marlin magazine say – It's a port of all.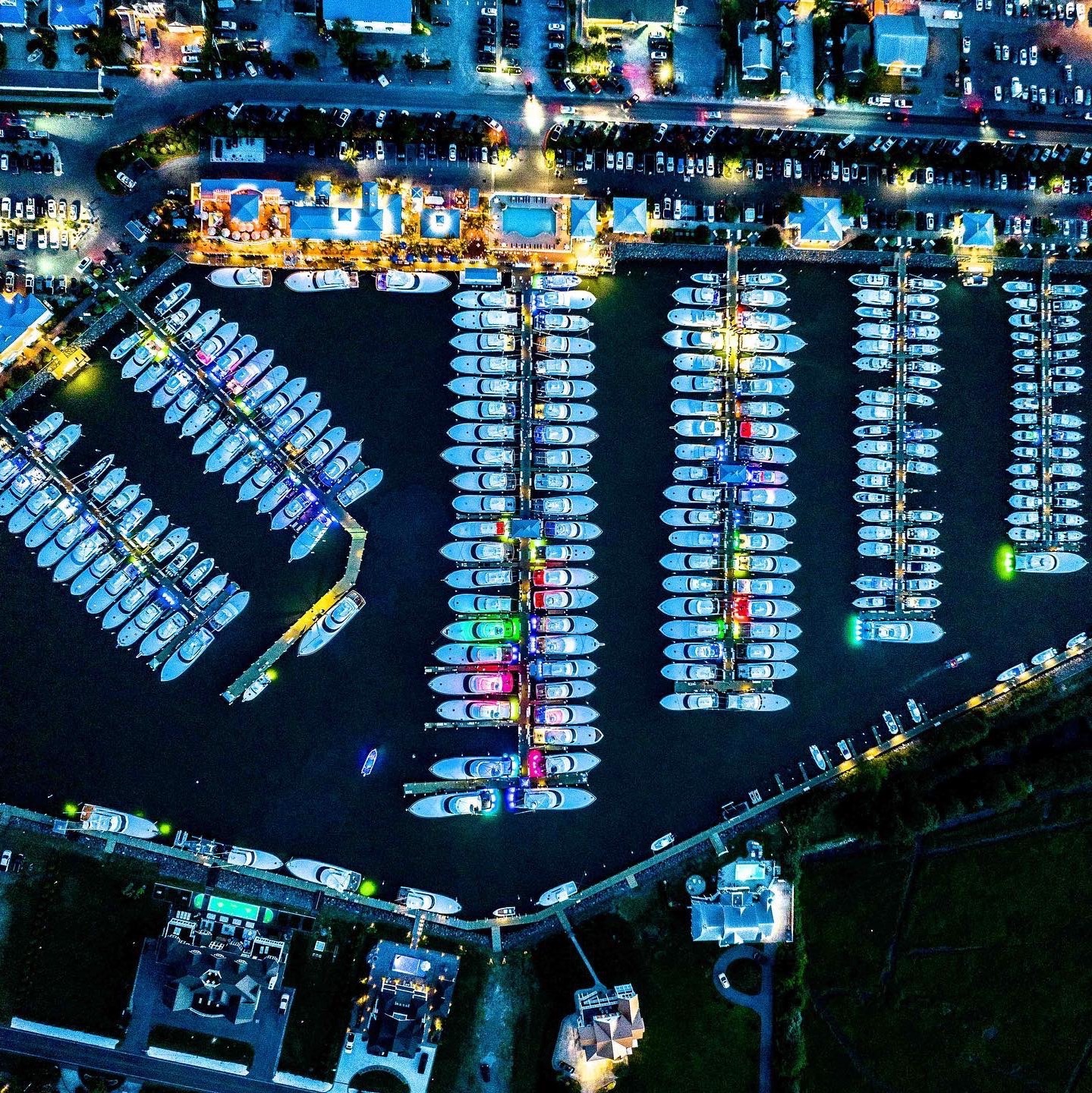 The 49th annual White Marlin Open (WMO) saw a slow week of fishing for the 408 battlewagons vying for a piece of the $8.6 million prize money. Tournament Director Andy Motsko said that 1,504 billfish were taken in 2019 compared to this year's 59 blue marlin and 155 whites – which is 1,290 less fish! But the fifth and final day saw $6 million change hands. And Vikings rose to the occasion!

AT THE SCALES

Keeley Megarity, fishing on his Viking 66 C- Student, weighed one of only four white marlin brought to the scales - a 71.5-pound fish. The white was caught on Day 4, and by the end of five-day event claimed 2nd Place White Marlin. Captain Ken Blackman was at the helm.

Frank Sinito Jr. had a strong tournament while fishing on his Viking 62 Irene. Not only did Frank land the Top Dolphin (59.5 pounds) he also released three white marlin earning him 10th Place Angler, a stellar job considering the enormous field of anglers.

Third Place Wahoo went to Patrick Brown with a 51.5-pound fish. Patrick fished on the Viking 55 Irish Twin.

Over 1,000 pounds of fresh tuna, mahi and marlin were donated to the Maryland Foodbank. Not a fish was wasted!

TOP ANGLERS & BOATS

The Superbowl of Sportfishing always brings plenty of thrills to the dock - it also brings a heck of a lot of anglers! Given the 408 registered boats, we figure there were 2,448 anglers*. Normally we cover places 1st through 3rd but the top 20 finishes at the WMO are the upper echelon – we're talking the top 5%! So, let's take a look at crème de la crème of the WMO.

Fifth Place Top Boat (top 1.22%) and Fifth Place Release Boat was Michael Jordan's Viking 80 Catch 23. Patrick Field released a blue marlin, Jimmy David and Trey McMillan released a white marlin, Nick Ewald and Anibal Moya released a sailfish and Trey also boated a 76-pound tuna. Captain Stetson Turney was at the wheel.

Sixth Place Angler (top 1.47%) was Chad Moss fishing on his family's Viking 72 SandboB. Chad released a pair of blue marlin. Colton Richardson added a white release to boost SandboB to 9th Place Top Boat and 9th Place Release Boat.


Eleventh Place Angler was George Robinson on the just-delivered Viking 64 Polarizer. A blue and white marlin were released for the honors. Another white release was recorded by Greg Robinson clinching a 17th Place Release Boat finish and 18th Place Top Boat title. The boat was captained by Bill Davis.

Twelveth Place Top Boat and 12th Place Release Boat was the Viking 80 Krazy Salt's. David Anderson – 17th Place Angler - released a blue and white marlin for the boat while Dan Pettit and Jeff Theil each released a white. Krazy Salt's had WMO veteran Keith Greenberg at the helm.

Seventeenth Place Top Boat was Thomas Healy's Viking 58 Elizabeth Ann. Thomas and Ted Rubberti each released a blue marlin. Jimmy Bunting was the captain and Chip Graves mated.

Nineteenth Place Angler was Andrew Confotini with a blue marlin release on Chip Caruso's Viking 70 Pipe Dreamer.

Next year is the 50th edition of the White Marlin Open – and we can't wait! Mark your calendar for August 7-11, 2023 for the world's largest and richest billfish tournament.
*The WMO rules state an unlimited number of anglers are allowed per boat. From our experience, six is an average number of anglers at a tournament. So, six anglers on 408 boats comes out to 2,448 anglers. Disclaimer: We are not claiming to be statisticians.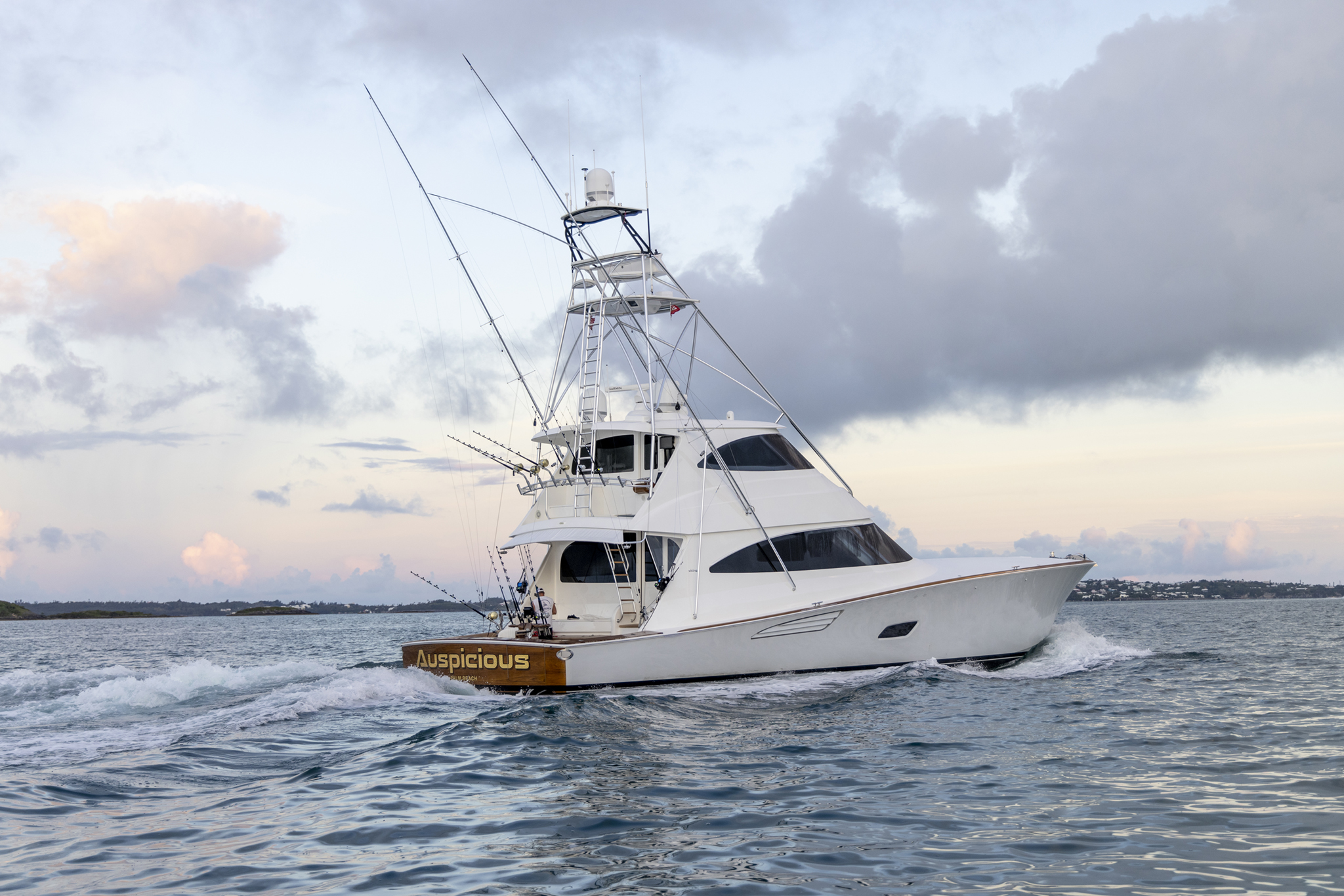 Auspicious, Joe Rahman's Viking 80, claimed 2nd Place in the Bermuda Triple Crown Billfish Championship. With captain Edward "Cookie" Murray at the helm and mate Carl Copeland in the 'pit, the team logged a pair of blue and white marlin releases at the Bermuda Billfish Blast. They added three blues and a white during the second leg, the Bermuda Big Game Classic. At the final tournament of the series, the Sea Horse Anglers Club Billfish Tournament, Joe added four blue marlin to the tally while Carl released a blue and two white marlin. Auspicious' final count of 10 blue marlin and four whites secured their 2nd Place finish in the series. A total of 43 teams fished at least one leg of the 2022 Bermuda Triple Crown. Thanks to our friends at the Bermuda Triple Crown and Out Your Front Door for the picture.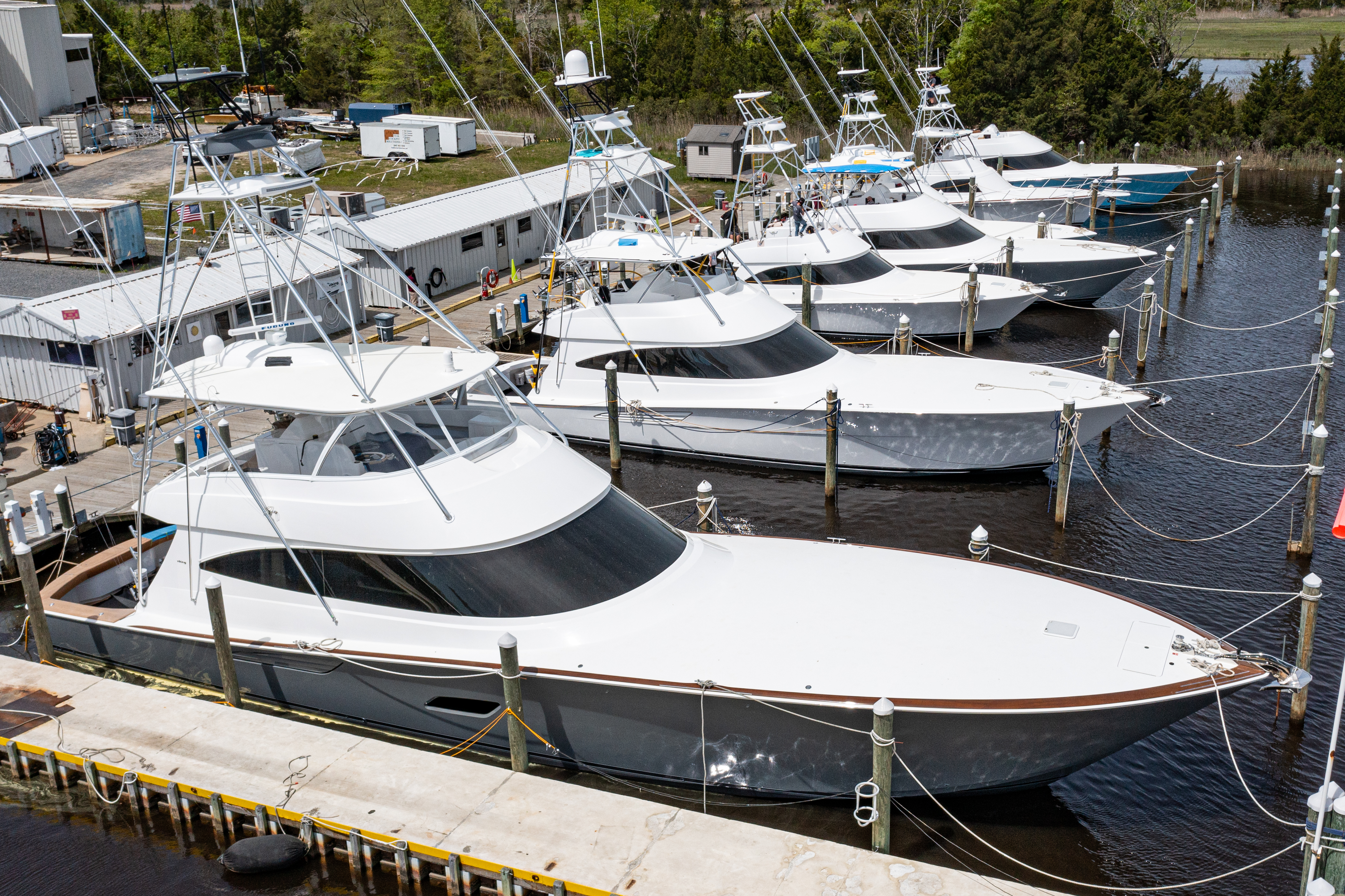 Seven boats are lined up on Viking's Make Ready Dock and ready for summer. From a 46 Billfish to an 80 Convertible, Department #9 is prepping these beauties for their new owners and a season full of fishing, cruising and all things boating. Our subsidiaries Atlantic Marine Electronics and Palm Beach Towers are also adding the finishing touches so each yacht will move to their new homeport turnkey ready.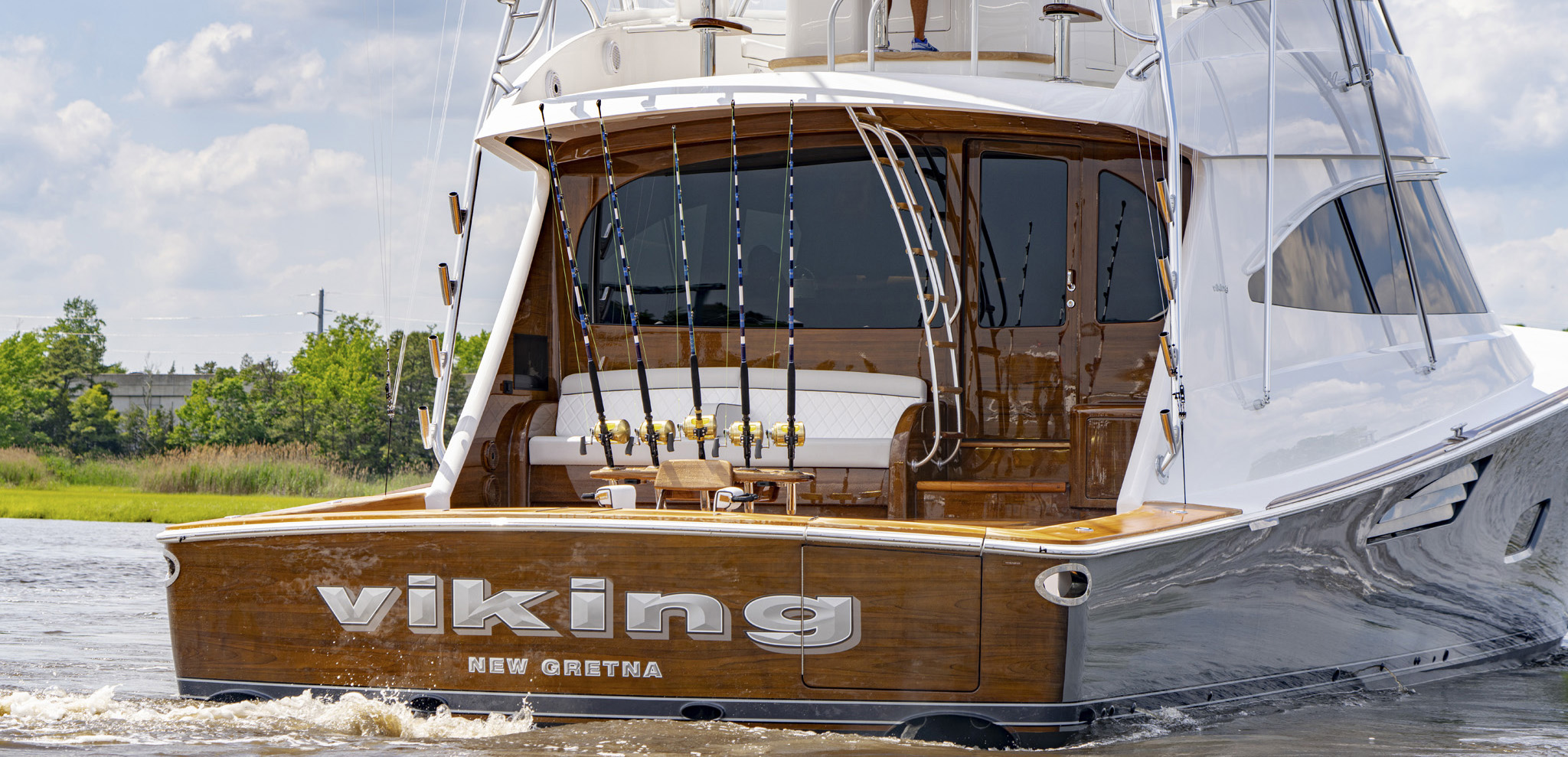 Started by Viking CEO and President Pat Healey in 1984, the Viking Yacht Company's Demonstrator Program plays a huge role in our ability to continue building a better boat every day.

The demo's crew has always been comprised of upper management and key players from the Design, Engineering and Sales teams. This enables the demo to function as a design and engineering tool as well as a sales and marketing tool. The crew learns from and improves the product while supporting the Viking customer base and showcasing the boat thriving in its intended environment. Like the two previous Viking 80 demonstrator boats, this 80 (hull No. 43) features a meticulously finished faux teak transom and bulkhead, a teak cockpit and a tournament-ready flybridge.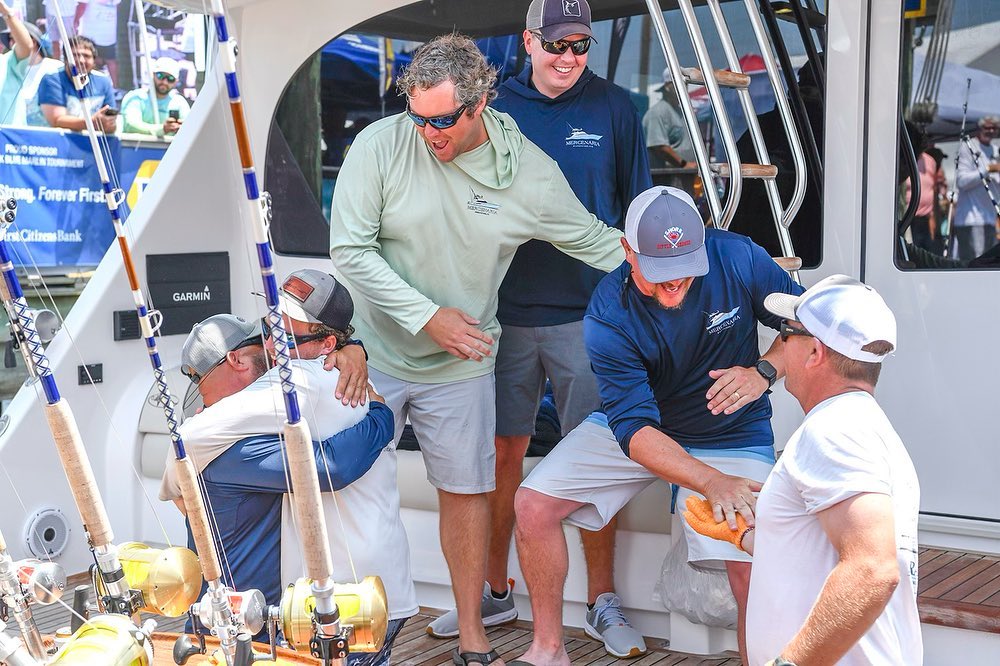 Five days after landing a 572.6-pound blue marlin, the Viking 72 Mercenaria could celebrate with their record-breaking win at the 64th annual Big Rock Blue Marlin Tournament.

It all started on Day One when Chad Ballard's Mercenaria rolled up to the scales with the first fish of the tournament. When that blue marlin registered 572.6-pounds, the crowd erupted in cheers since it was a winning fish – capturing the Fabulous Fisherman award for the first blue marlin of the tournament weighing over 500 pounds. Matt Brown, who cranked in the fish, said, "It jumped quite a bit then went really deep. When it came to the side of the boat, we knew we were going to the scales."

Even though the team knew they won the Fabulous Fisherman, the wait was on. Would their fish hang on through the next five days to win the Blue Marlin category? Captain Neil Sykes said, "I joked that there were 265 boats out there full of high hopes and we were the only ones terrified - it was a very long five days."

Eight blues were brought to the scales throughout the week, but Mercenaria's was the biggest – making the crew happy as a clam. This accomplishment earned the team an industry-record check for a single blue marlin. "They are a great group of people, and we were excited to see them at the top after a long week of waiting," said Big Rock Executive Director Madison Struyk. Rounding out the Mercenaria team is mate Jake Keech, mate Kurt Ward, Ben Fox and Tim Rapine.

The fish was big enough to have won the last five of 10 Big Rock competitions. It's also the 6th time in the last 10 Big Rock tournaments the winning fish was brought in on Day One.
Making a late push was Safari finishing first in the Top Release Boat Sonar category. Captain Rodney "Moon" Crossman put the 72 on three blue marlin and a sailfish on Thursday and a pair of blues and a sail on Friday. Robert McNeil and Brett Goulding were the anglers for the seven releases.

Frank Sinito's Viking 62 Irene won the Top Release Non-Sonar. Captain James Ewing was behind the wheel for Frank's three blue marlin.

The 3rd Heaviest Tuna went to Rob Kilroy with a 51.8-pound fish. Rob hooked the fish on the Viking 61 Overtime with captain Kevin Gaylord.

Mike Everly, captaining his Viking 92 Speculator, brought Rob Leerink's winning wahoo to the dock. The fish hit the scale at 104.7-pounds – a whopper of a wahoo!

And let's not forget the 25th annual Keli Wagner Lady Angler Tournament (KWLA) which kicked off the Big Rock. The momentum started with the ladies on the Viking 52 Can Do Too. Fishing on Sid Gold's boat, Hunter Gentel and Meredith Hinton each released a blue marlin to win the Top Billfish Release Boat.

Captain Skip Lecain and angler Sarah Beth Overton, Emily Payne, Allison Terrill and Andrea Terrill completed Team Can Do Too.
Heather Morris, angling on the Viking 68 Dun-Rite, caught the 2nd Heaviest Dolphin with a 26.7-pound fish. The KWLA is named in honor of the late wife of Big Rock board member Casey Wagner, who lost her battle with cancer in 2008. It is one of the largest ladies-only fishing events in the world and saw a record 215 boats in the 2022 fleet.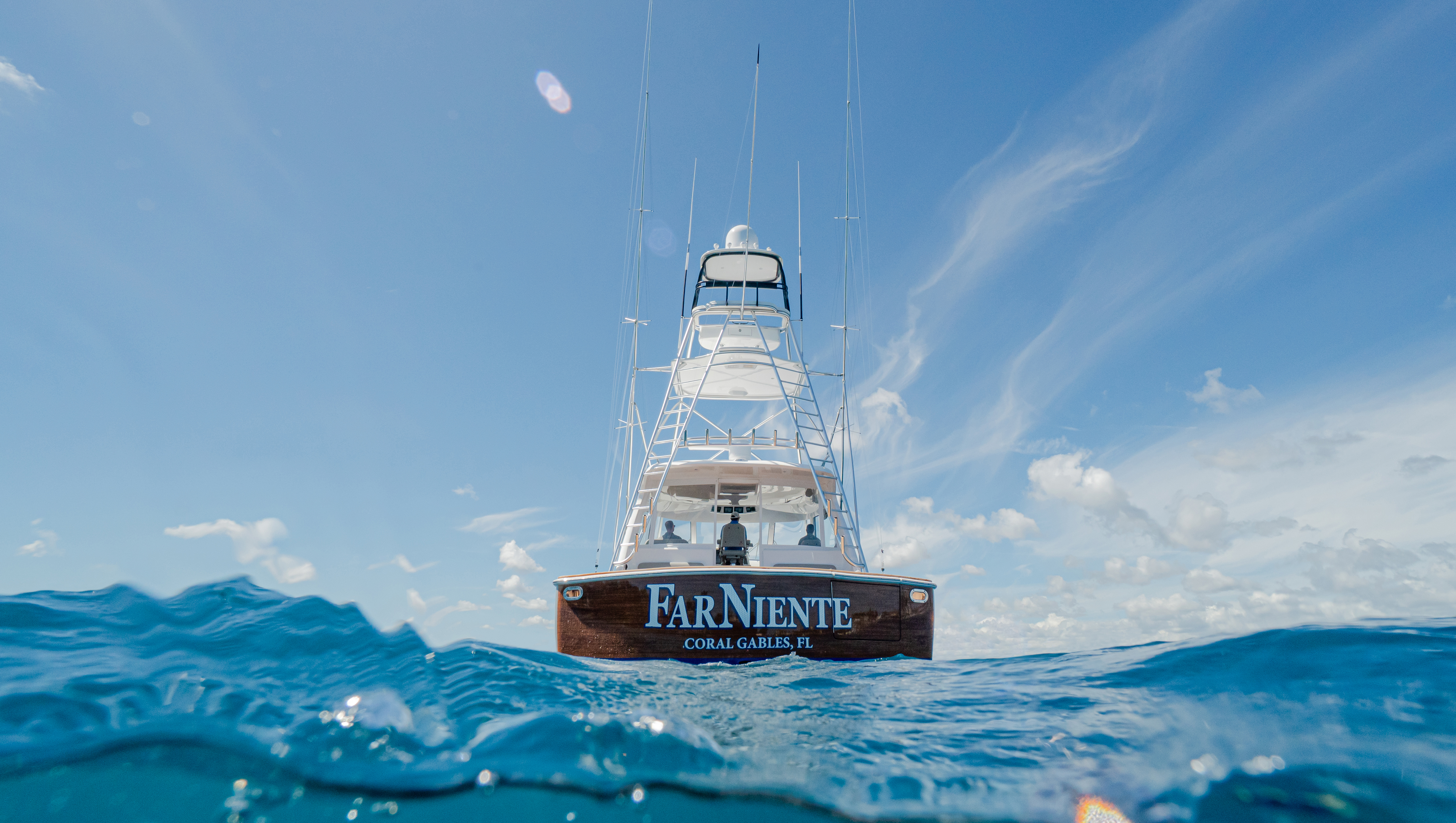 Here's a look at the Viking 54 ST, Viking's largest-ever express style sportfishing yacht. This in-water view that showcases her gorgeous faux teak transom and majestic towerThe 54 ST made her world premiere at the 2022 Miami International Boat Show. This Viking is part of the 54 Open Series, which also includes Open and Sport Coupe versions. The 54 Sport Coupe premiered at the 2021 Fort Lauderdale International Boat Show.
Our sister company, Valhalla Boatworks announced its newest (and largest) center console – the Valhalla 55. "We're setting a new standard," says Viking President and CEO Pat Healey. "There will be nothing like it."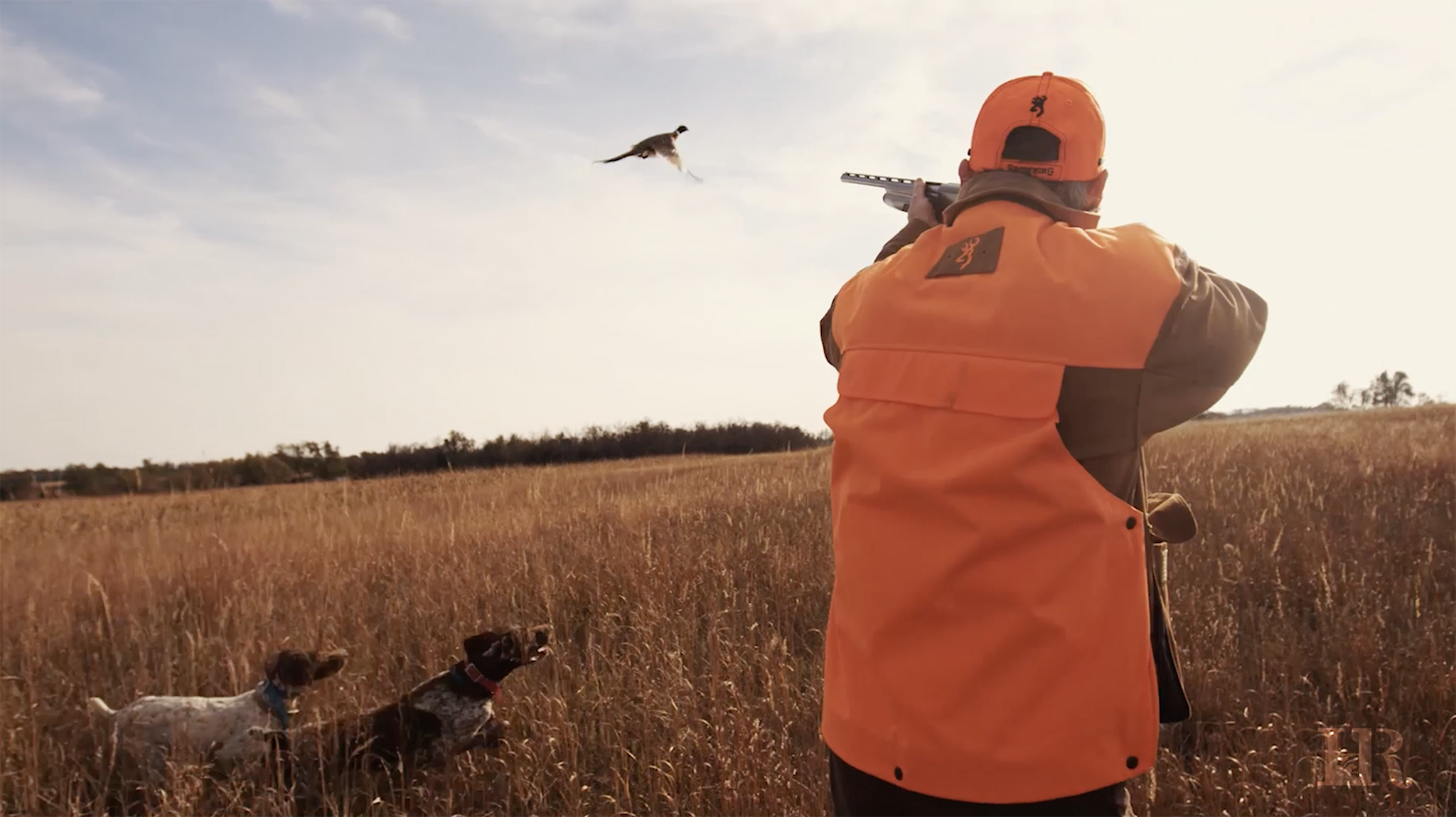 Viking's Pat Healey invites you to join him on an experience of a lifetime at the exclusive Hooray Ranch in Kingman, Kansas. Along with his team, Pat welcomes you to the nation's premier hunting lodge for a three-day adventure featuring outstanding upland hunting, five-star meals, lush accommodations and incredible comradery with your Viking and Valhalla friends. Reserve your spot now so that when the leaves change this October, you will be gathering the bird dogs and pheasant hunting. With highly managed habitat and world-class canines, a traditional upland hunt at Hooray is like no other. "It's the most amazing place," said Galati Yacht Sales' Carmine Galati. "Everything is awesome, it's off the charts."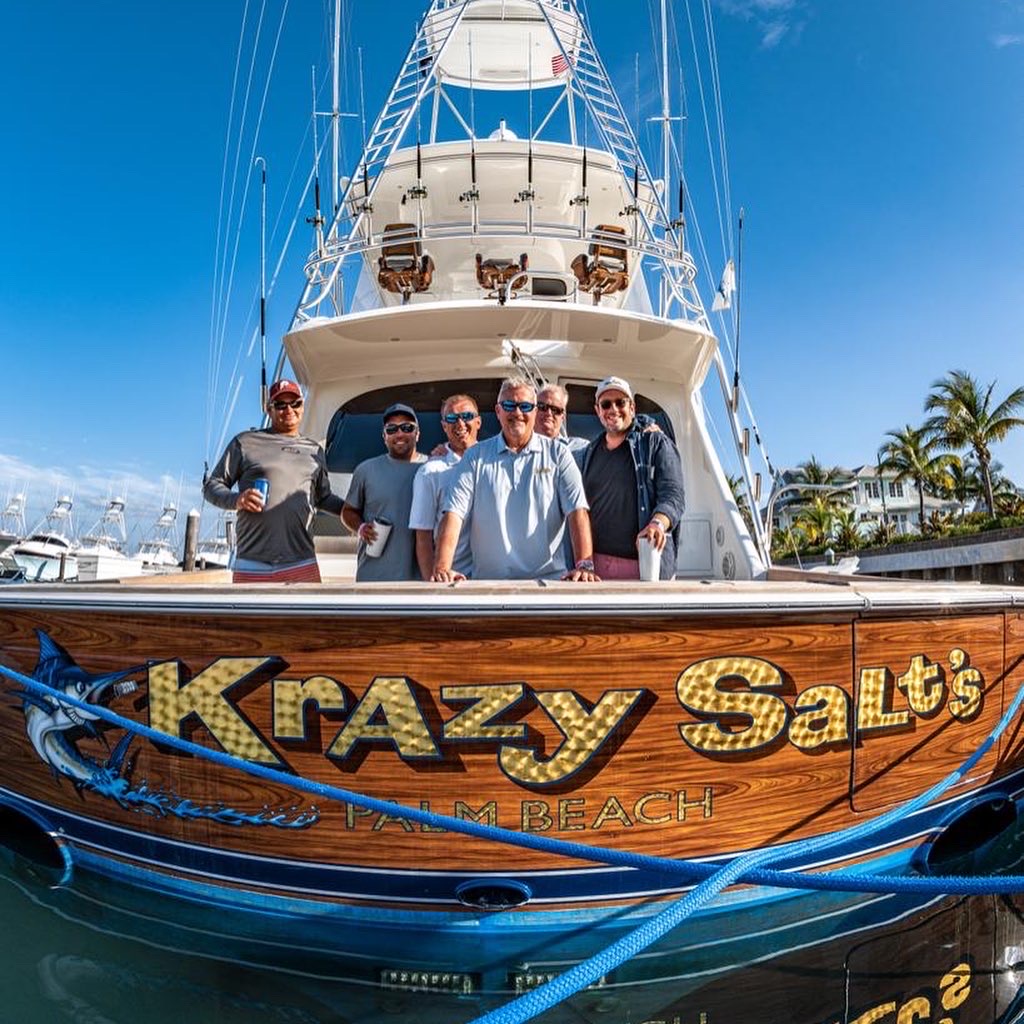 With a fortuitous last day rally, the Anderson family's Viking 80 Krazy Salt's won the Chub Cay Invitational in the Bahamas. Captain Keith Greenberg was at the helm when in the last hours of the event, the boat hooked a blue from the bridge. This fish, added to the five sailfish already logged, pushed the crew to Top Overall Boat. A pair of blue marlin and 42 sails were released by the 25-boat fleet during the two days of fishing.
Viking Key West Challenge
The docks were packed with beautiful, world-class sportfishing boats at last week's 8th annual Viking Key West Challenge, presented by Christi Insurance and Travelers Insurance. The fleet of 48 boats, comprised of Viking Yachts and Valhalla Boatworks center consoles, took over the Conch Republic with more than 500 pumped-up participants. But it was the ladies that stole the show.

Last year's champ came back ready to defend her title – and she sure did! Rosalie "Roe" Apostoleres, fishing on her Viking 50 Roenick, released 14 sails over two days to add more hardware to her trophy case! Roe covered the leaderboard claiming 1st Place Sailfish, Top Angler and Top Lady Angler while her boat was the Top Boat (18 sails total). Captain Casey Hunt helped Roe carry out a SpotZero mobile unit, Switlik Coastal Passage Raft and a couple pairs of Costa sunglasses. Way to go Roe!

Captain Scott Walker put Terri Groth on 10 sailfish, which was good for 2nd Place Sailfish, 2nd Place Angler and 2nd Place Lady. Terri, fishing her Valhalla 41 Papa's Pilar, also rolled up to the Spot Zero Weigh Station with the 2nd Place 22.4-pound kingfish.

Lindsey Way, on the Viking 56 Smoke Show, flew five pink flags. With captain David Ide at the wheel, Lindsey also weighed two kingfish pushing her to 3rd Place Angler and 3rd Place Lady Angler.

Logan Young was the Top Junior Angler. The Blue Eyes angler released three sailfish and took a 15.6-pound tuna to the scales. Teammate Matt Vatland caught a pair of kingfish, earning the boat 2nd Place Kingfish while he took 3rd Place Kingfish Angler.

The Tuna Division was highly contested with 53 fish brought to the scales. Baller, a Valhalla 41, took 1st Place Tuna in the team division and Code Blue's Roy Dupuis weighed a 31.6-fish for 1st Place Tuna Angler.

But as the tagline to the event states, the Viking Key West Challenge is "More Than Just Fishing"! Anglers, crews and guests attended a lively Captains' Meeting Cocktail Party, al fresco Welcome Banquet, spirited Lay Day Barbeque Pool Party (with fresh swordfish donated by the category's winner David Heeter on his Miss Peggy Sue), energetic Kid's Dock Tournament and boisterous Duval Street Bar Crawl Poker Run. The event was crowned with a festive Awards Dinner under the stars with 39 trophies handed out. Over $20,000 in prizes were awarded out over the four-day event.

"The Viking Key West Challenge is an amazing event that just keeps getting bigger and better, with more boats and more people participating every year," says Viking President and CEO Pat Healey. "It's now the largest tournament on the island. Key West is really the perfect location where everyone can thoroughly enjoy the boating and fishing lifestyle that we all love."

To see the full list of results, visit the Reel Time App here. And make plans to join our southernmost party next year from Wednesday, April 12 through Sunday, April 16, 2023. Book your slip at your favorite Key West marina today!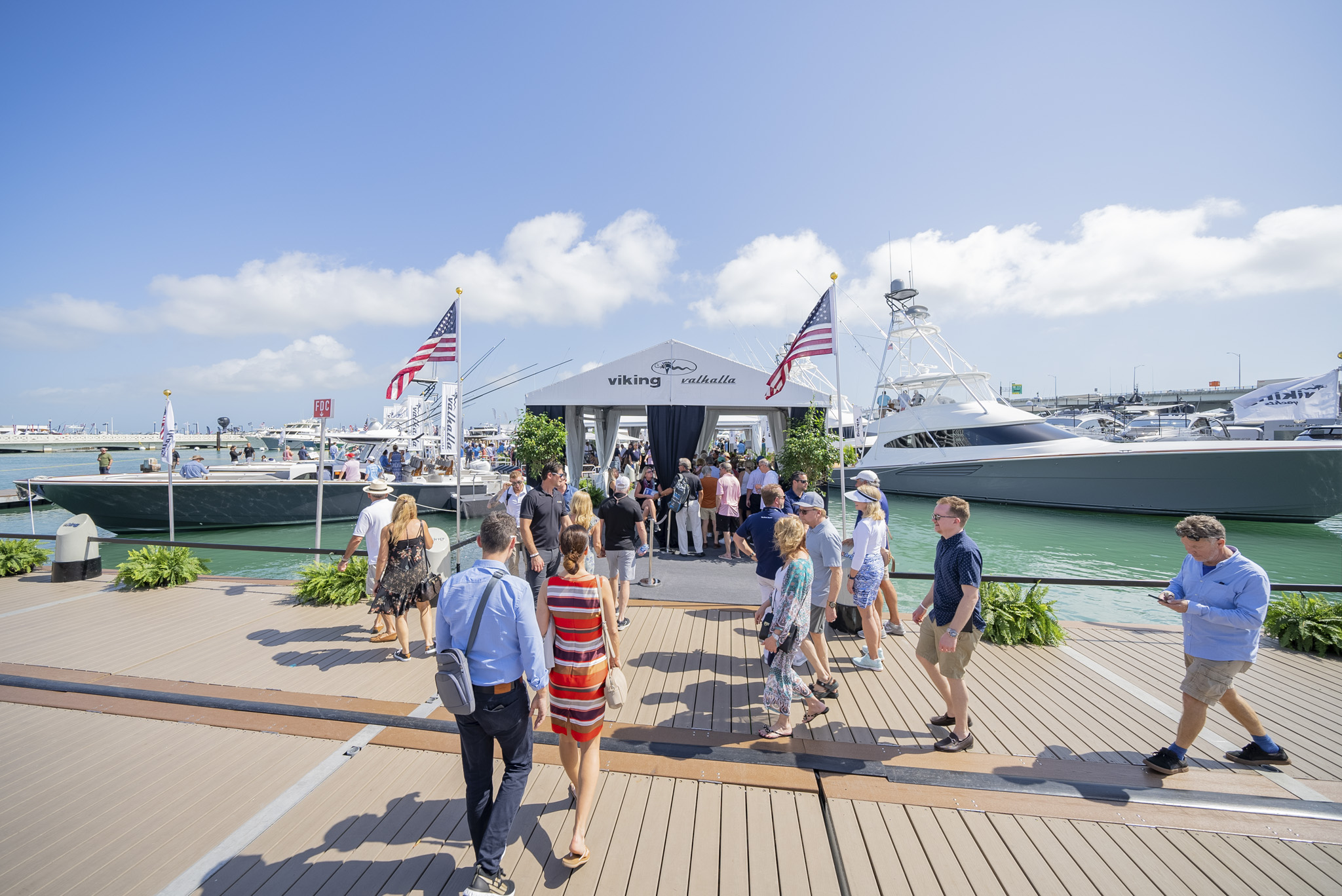 The Viking Yacht Company saw record sales this boat show season, with a combined 43 Vikings and Valhallas sold during the Viking Yachts and Valhalla Boatworks VIP Boat Show and the Miami International Boat Show (MIBS).

"It was a fantastic February for us – just phenomenal," said Viking President and CEO Pat Healey. "What we're building today is the best in the industry, and it has taken a lot of hard work by many talented, smart people – from design and production to sales and service. We have the entire package, with everyone committed to making sure our owners have an experience that is second to none."

The 2022 selling season kicked off with the 26th annual Viking VIP Show in Riviera Beach, Florida. Held at the Viking Yacht Service Center's waterfront facility, the VIP drew a combined 1,000 guests, dealers and vendors. About 50 sea trials were held over two days and 24 boats were sold – 11 Vikings and 13 Valhallas.

The momentum continued at the Miami show, which made a robust return after a one-year hiatus. A combined 19 boats – eight Vikings and 11 Valhallas – were sold in Miami. Attendance was equally strong, with more than 7,000 registered visitors over the course of the five-day event. There was a record 2,500 visitors on Saturday – and that number would have approached 3,000 if not for a storm that rained out the day's final two hours. Viking's sister company, Princess Yachts America, also fared well at MIBS, with a dozen yachts sold including two Y85s and an X95.

Viking's MIBS display at One Herald Plaza in downtown Miami featured theentire V Series (the V-33, V-37, V-41 and V-46) and nine Vikings from 46 to 80feet, including the new Viking 64, the new 54 Sport Tower and an 80 Sky Bridge.

Visitors were eager to tour the boats, and the docks were buzzing with excitement about the two new upcoming flagship models – the Viking 90 and Valhalla 55. Announced at the VIP, the new Valhalla will make its premiere at the 2022 Fort Lauderdale International Boat Show in October; the Viking 90 Convertible (a sky bridge model) will be presented to the world at the 2023 Miami International Boat Show.

"We're going to keep pushing," said Pat. "There's no slowing down when you're committed to building a better boat every day.

Copyright 2023 Viking Yacht Company All Rights Reserved.